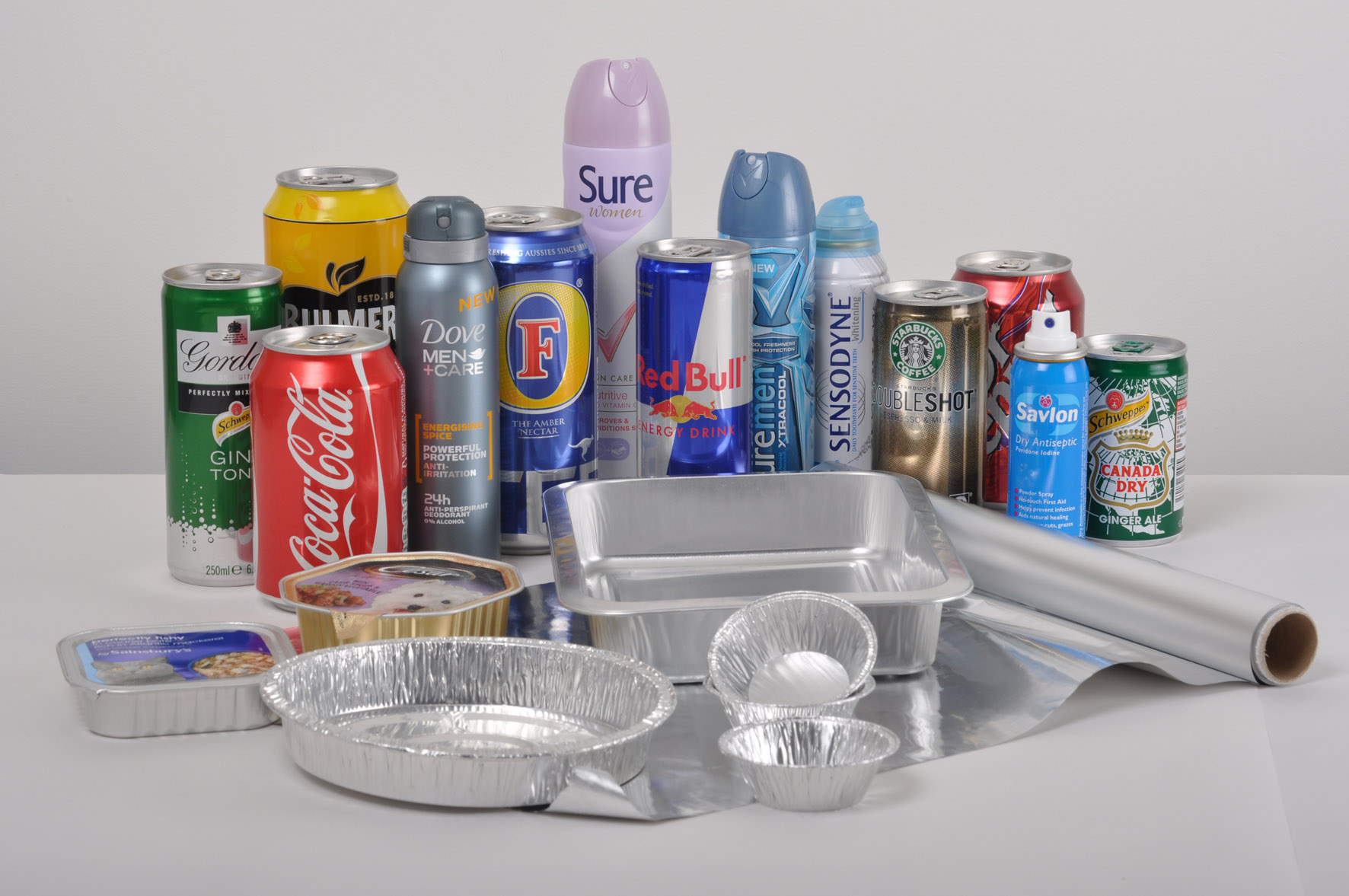 Aluminum is widely used in the packaging industry, especially in the primary packaging of foodstuffs, pharmaceuticals as well as medical devices. Its high malleability allows for its use as a foil; it can be easily rolled, folded, and molded around the contents needed to be packed. The thin sheets act as a total barrier against oxygen and light. It is also impermeable to water and water vapor.
Its ability to prevent oxidation and act as a strong barrier against external odors make it the ideal material for the primary packaging of any product that reacts sensitively to oxygen, moisture, and microbes. Aluminum is also widespread in beverage packaging and is many times preferred over alternatives due to the longevity and convenience lent by the use of the material. In addition to all the listed, sought-after properties, aluminum is also lightweight and recyclable.
Aluminum beverage cans are the most recyclable drink pack in the world with an average recycling rate of 69% and can be endlessly recycled without any loss of quality.
Let's delve into the history of aluminum in packaging and how it came to be one of the most pervasive materials in the industry. France was the first country, in 1903, to produce foil from purified aluminum. In 1907, Robert Victor Neher invented a method to make aluminum foil using the continuous rolling process.
The first foil rolling plant was founded in Switzerland by him and his sons to completely replace tin foil which was previously used. It is produced by rolling aluminum slabs cast from molten aluminum in a rolling mill to the desired thickness.
In 1911, Switzerland–based Tobler began wrapping its chocolate bars in foil. Aluminum foil was first commercially manufactured in the United States to wrap Life Savers, a popular candy brand today, in 1913.
In the early 20th century, aluminum foil was the most expensive packaging material due to the limitation of aluminum smelting technology. During World War II, packaging aluminum foil developed rapidly as it was used as a military packaging material.
The first pre-formed, all-foil food packaging containers appeared on the market in 1948. In the 1950s, aluminum paper and aluminum-plastic composite materials began to appear, and the practicality of aluminum foil developed further.
Jiffy Pop Popcorn, released in 1959, combined a heavy-gauge foil pan and an expandable, light-gauge foil cover to deliver their popping product. In The same year, beer maker Coors replaced its steel can with aluminum ones and was a pioneer.
By the 1970s, the continuous maturity of color printing technology has made the appearance of aluminum foil more attractive.
One recognized drawback of using aluminum is a large amount of energy used to extract new aluminum.