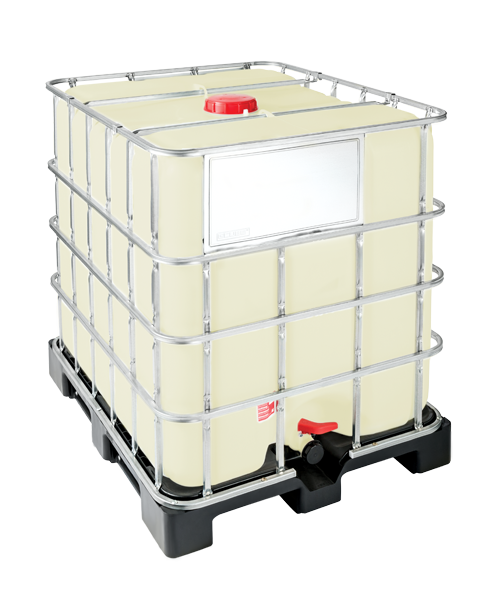 The inner layer of the sustainable bottle is 100 percent virgin high density polyethylene (HDPE), while the external layer is primarily made from PCR with an overall balance of 50% virgin PE and 50% PCR. The virgin HDPE inner layer and accurate selection of PCR assure product integrity and the visibility of the filled product level.   Additionally, all external components such as corner protectors, plastic feet or plastic pallets are produced with recycled polyethylene.
The PCR is generated from the collection of empty IBCs which are then treated by reconditioning and recycling partner facility in Russia.
"This was a very rewarding project for the Greif Russia team, and we are pleased that this product is now commercially available in our region," commented Konstantin Chetverikov, quality and technology manager for IBCs Greif Russia. "Being able to generate our own source of PCR from IBC bottles that might otherwise end up in landfill, means we can support customers in achieving their sustainability goals by decreasing raw material consumption and reducing CO2 emission into the atmosphere. It is also a significant step towards ad vancing our own circular economy principles." 
The GCUBE PCR bottle is an extension of Greif's EcoBalance product line which includes drums and other containers made using PCR. The EcoBalance product line helps support many of Greif's customers with their sustainability goals including reducing carbon emissions, energy consumption and diverting waste from landfills.
GCube EcoBalance is already available in Italy and Russia while being implemented in Germany and Spain. Further expansions will follow in the coming months with the target to produce this sustainable product in most of our GCUBE facilities including APAC and North America.
If you would like to find out more about the GCUBE EcoBalance with a PCR bottle please contact your local account manager.