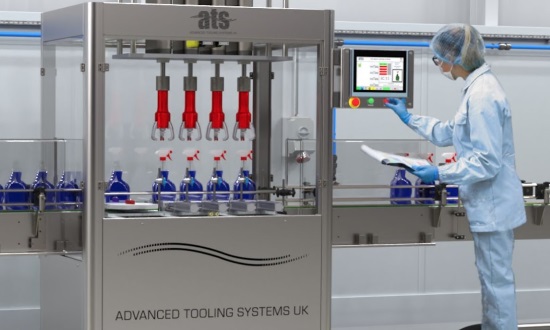 Press Packagingconnections
The company is launching a range of in-house designed capping machinery, alongside bottle unscramblers and pump and trigger feeding systems as part of its complete system offering for the design and installation of bespoke filling lines and automated packing line solutions.
It is looking to cater for a variety of end markets including FMCG, cosmetic, pharmaceutical, food & beverage, chemical and automotive.
ATS Packaging Machinery is being headed by technical sales and product manager Richard Aitchison, who has over 25 years' experience in capital equipment sales, with the past decade working on sales of a variety of packaging machinery throughout the world including Europe, India, China and North America.
Adrian Gander, ATS managing director, said: "We are very excited to be further expanding our operations with the opening of the packaging machinery division. In particular, Richard's wide-ranging experience will be invaluable in helping customers meet their specific packing requirements with efficient, value-adding solutions."