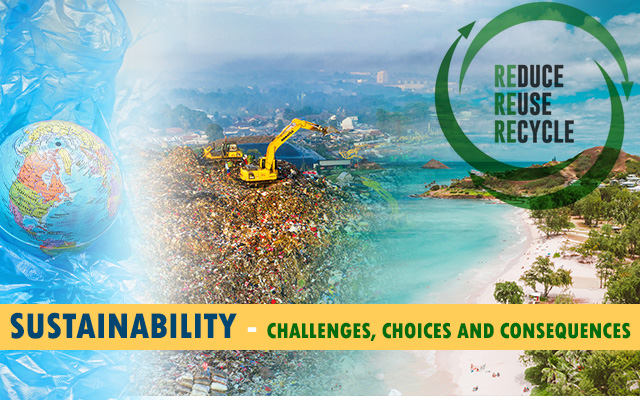 Sri Yukteshwar ji remarked: "So long as you breathe the free air of earth, you are under obligation to render grateful service".

This is so true, and we tend to forget that we need to take care of Planet Earth to take care of ourselves and the future generation.
 
The UN's focus this year is on the plastic pollution crisis. While plastic has become a vital part of everyday life, experts warn that its annual production could treble over current levels by 2060.
 
At the current recycling rate of 9% that would be a recipe for disaster. The only way out of this mess is to use less plastic and recycle more.
 
We see that sustainability is becoming the key topic of discussion globally and why not, After all it's our environment and we have the responsibility to preserve it if we & our new generation would like to enjoy it. Now the point is what exactly is happening around sustainability is not clear though a lot is happening. So, this survey is to map the exact status of sustainability and then present it to our packaging community for the benefit of all.
 
So, in order to do so, we have some of the questions below that we would like you to respond to, please.
 
1.    What exactly is sustainability from your point of view?
2.    What are the gaps to fill in to be sustainable?
3.    Do you think enough steps are being taken from sustainability?
4.    What are the options available?
5.    Do you have something to offer around sustainability?
6.    From your point of view, what should be done?
7.    Do you have any sustainability solutions that you would like to market?
8.    Any other point?  
 
To get a better understanding, we have created a small survey and the link is Sustainability - Challenges, Choices, and Consequences Survey (surveymonkey.com)   
 
We look forward to your kind responses. The survey closes on 14th June 2023.    
 
Happy & joyful living!
Sandeep Kumar Goyal Founder & CEO
https://www.linkedin.com/in/packaging/