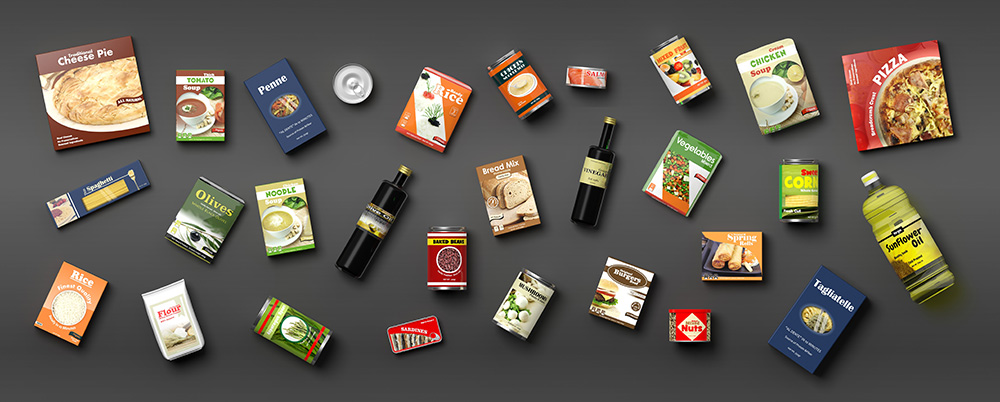 Packaging used to be taken for granted; it was considered nothing but a layer of protection for the product within and a means of getting it from point A to point B. Because there was no expectation from customers, manufacturers didn't pay much attention to branding, either.
However, things have changed significantly since those days because product packaging now plays an essential role in the selling process.
What Is Packaging?
This is a technique for businesses to differentiate themselves from the competition. Your audience may choose a clean, simple cardboard box with a vibrant design inside. If you want to surprise or delight your customers, this is a great way to do so. If they're happy with it, customers may even post a snapshot of the box on social media. In the end, you want buyers to feel compelled to buy the product because the way it's been packaged is incredibly attractive.
Purpose Of Packaging 
To grab specific consumers' attention, you'll need to put up displays, tear-off coupons, shelf hangers, and other point-of-purchase (POP) materials. On the same note, a considerable deal of time and money has been invested in motivational studies, color testing, and psychological manipulations to determine precisely how most consumers will react to new packaging.
You can consult packaging designers first to determine what the purpose of your product's packaging should be based on the outcomes of such research, historical experience, and the present and predicted decisions of rivals. Quality, safety, differentiation, cost-effectiveness, and convenience should all be taken into account.
The common uses of packaging are the following:
Attraction: Consumers may be drawn to a product's packaging if it stands out among all others on the shelf and eventually decide to buy the item. Because of this, many companies perform considerable research into the best color schemes, designs, and packaging options for their target audience.
Security: It's possible to make packages that are more resistant to manipulation as well as packages with features that can indicate when they've been tampered with. 
Protection: Permeation is a crucial design consideration. Using desiccants or oxygen absorbers can extend shelf life.
Convenience: There are a variety of convenience features that can be added to packages, such as characteristics that make it easier for people to open and close them and features that make it easy for people to use and dispose of them.
Branding: Marketing communications and graphic design are applied to the box and, in many situations, the point-of-sale (POS) display and branding.
Importance Of Packaging In Marketing
Ultimately, product packaging contributes to a company's growth and marketing strategy. A basic cardboard box has become a communication conduit and a silent salesman as firms seek to connect with and entertain customers.
However, this wasn't always the case. Due to developments in the corporate environment, branded packaging has become more critical than ever. Even for new companies, packaging needs to be carefully considered for marketing. Thinking of the appropriate packaging for their first product is difficult for some start-ups as they're faced with constraints like budget and time. Therefore, they must be strategic about releasing their products.
Leaders in the industry popularized branded packaging with an eye for design. When the right individual has access to a box, it can be a powerful tool, and larger, more established organizations realized this early on.
How Packaging Differentiates Your Products From Competitors 
New and intriguing products can be found in plenty when browsing the aisles of a retail establishment. That's why distinguishing your items from those of your competitors is a must in today's retail environment. The best method to accomplish this is by utilizing high-quality, eye-catching product packaging.
Packaging may be comparable in terms of size and shape, but it should have a unique look. Your product's packaging can help you stand out from the competition if you use the right colors, typefaces, and style. Your goods will rise above the others as well if you use innovative packaging, such as clear plastic boxes.
How To Attract Customers Through Good Packaging
It's essential to think about the demands and wants of the customer when contemplating product packaging. Ultimately, the purpose of any product is to draw in clients and persuade them to buy it.
A well-designed product package can go a long way toward getting your goods into the hands of potential customers. Choosing a design and color scheme that'll entice customers to pick up your products is important in creating packaging materials.
Whether it has an image of the product or conveys the brand itself, the packaging is a mirror of what's inside. Consequently, many companies perform significant customer research to guarantee that their packaging is visually appealing and intriguing.
Takeaway 
Anyone can judge a product by its package. More than safeguarding an item, the packaging is an art form in and of itself. It's a crucial marketing strategy that enhances brand recognition, promotes the product's best attributes, maintains its shelf life, and produces a lasting impression on the customer's memory. It's a method to take your product to the next level.