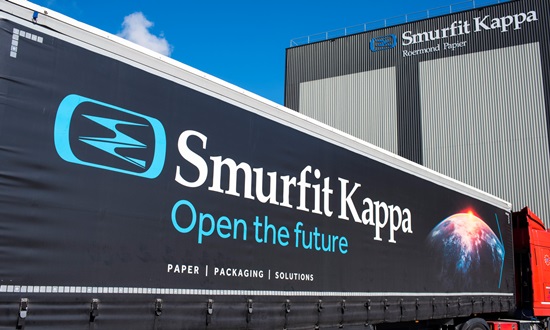 Press Packagingconnections
Smurfit Kappa announces the launch of its Green Finance Framework
Smurfit Kappa Group has launched its Green Finance Framework and commences discussions with potential investors on a new green financing transaction.
The Green Finance Framework will support green issuances from Smurfit Kappa that finance assets and expenditures associated with circular economy adapted products, production technologies and processes and/or certified eco-efficient products and environmentally sustainable management of living natural resources and land use.
The Green Finance Framework is aligned with the ICMA Green Bond Principles 2021 and the LMA Green Loan Principles 2021, which have been confirmed by ISS ESG in a positive Second Party Opinion.
The Green Finance Framework is reflective of the sustainable nature of Smurfit Kappa's business model, with eligibility criteria that span the geographic scope of the group's operations and take into account its efforts to produce circular products, using certified sustainable raw materials and implementing circular production processes that are subject to continuous improvement, both in terms of environmental and social metrics. As such, Smurfit Kappa's approach to sustainable financing will also mirror what the group is, a global business which places sustainability at the centre of its operating model.
Garrett Quinn, chief sustainability officer, commented: "Setting up this framework and issuing green finance instruments is a further significant step in our sustainability strategy, embedding sustainability into our capital structure alongside our sustainability-linked revolving credit facility, and complementing the dedication of everyone in Smurfit Kappa, where we make a sustainable product in an increasingly sustainable way."
Smurfit Kappa has mandated ING and Rabobank as Joint Green Structuring Advisors, and BNP Paribas, Citigroup, ING and Rabobank to arrange on its behalf a series of virtual fixed income investor meetings commencing today, (Monday, 13 September 2021). An inaugural, green, EUR 1 billion, Regulation S, senior, unsecured, dual-tranche offering with 8-year and 12-year maturities is expected to follow, subject to market conditions.
Smurfit Kappa intends to use an amount equivalent to the net proceeds from the offering to finance eligible green projects under its Green Finance Framework. The group intends to issue a notice to redeem its senior notes due 2024 from existing cash on hand and/or existing available facilities, should a transaction follow. BNP Paribas will be coordinating logistics and an electronic deal roadshow presentation will be made available.