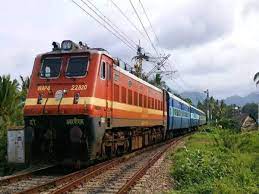 Railways advises passengers to secure the vehicle with cushion material to avoid any damage during travel in parcel van, however since no packaging service was available at railway stations, passengers were forced to do the packing themselves. and then it was brought to the railways. Pay hefty sums to the station for parcel booking, or to brokers for packages and parcels.
Now Agra Division of NCR Zone, Lucknow Division of NER and NR Zone have started this service. Agra CanttAgra Fort, Mathura Junction, Lucknow Junction, Charbagh, Varanasi Junction and Gorakhpur confluence.
Speaking to TOI, Prashasti Srivastava, Divisional Commercial Manager, Agra Division, said, "On an average, a total of 25 two-wheelers are booked daily from three major stations in the division, as a large number of migrant professionals, students and other passengers shift or leave. on go. To the national capital or towards Mumbai and other cities. This also leads to booking of a large number of two wheelers for transportation. Keeping this in mind, we have outsourced the packaging of two wheelers to a private agency.
Before a two-wheeler is booked for parcel van service, the fuel is removed from the vehicle.
"Earlier, commuters had to deal with touts and bargaining to get proper packaging of vehicles. Also the lack of awareness about railway rules created difficulties for passengers to book parcels. But after outsourcing the service, railways is not only generating revenue but also charging the passengers standard rate with better quality service," she said.
Agra division is earning Rs 5 lakh annually from outsourcing, while Lucknow division of Northern Railway is earning Rs 3.67 lakh.
In Agra Cantt, Agra Fort and Mathura the outsourced agency is charging a maximum GST of Rs 500 plus, while in Lucknow, Varanasi and Gorakhpur the charges for cycles are Rs 300 and Rs 100 excluding 18% GST.