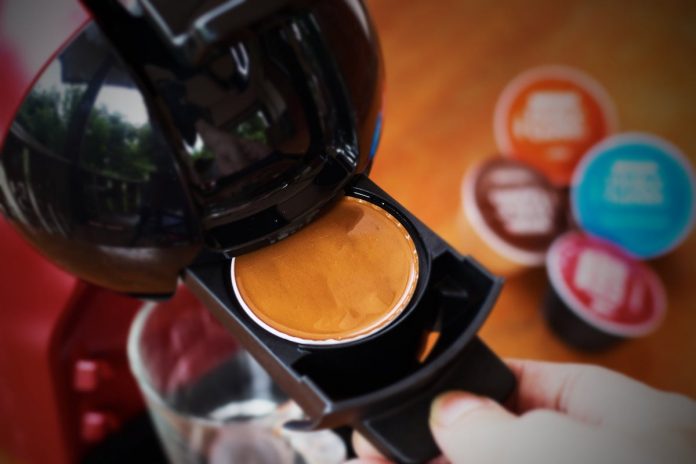 "It's an exciting day for KDP and our partners as we complete this multi-year journey that required intensive product development, significant capital investment and expansive industry engagement," said Monique Oxender, chief sustainability officer at KDP.
To ensure pods could be successfully recovered in recycling facility streams, in 2016 KDP pioneered testing using RFID technology to track tens of thousands of K-Cup pods in various recycling facilities across North America. Those tests demonstrated that K-Cup pods were able to successfully pass through the stream with other recyclables to be further sorted with containers, a finding which was further validated by the Association of Plastic Recyclers.
In addition to converting 100 per cent of K-Cup pods to the new recyclable format, KDP has intensified its efforts to ensure that recycling facilities across the US have the capability to recycle PP. Earlier this year, with a $10 million commitment, KDP became a Founding Member and the largest funder of The Recycling Partnership's Polypropylene Recycling Coalition, a collaborative of 18 organisations, including fellow steering committee members Braskem, the Walmart Foundation and the NextGen Consortium, dedicated to increasing the quantity and quality of PP recycling in the US.
Earlier this week, The Coalition announced the recipients of its first four grants – Materials Recovery Facilities in New Jersey, New York, Pennsylvania and Ohio – to improve and increase sortation of PP and support targeted consumer education efforts to increase collection of this valuable material.
These grants will widen total nationwide acceptance of PP in kerbsiderecycling programmes by approximately 1.7 per cent to an additional four million people.
KDP is a Principal Member of World Wildlife Fund's (WWF) ReSource: Plastic activation hub, a first-of-its-kind effort to quantify corporate impact and track company actions and opportunities to reduce plastics waste.
"We developed ReSource: Plastic to help companies turn their plastics waste commitments into action, and that's exactly what KDP has done with today's announcement," said Erin Simon, head of plastic waste and business at WWF. "Access to recyclable content is essential if we're going to build a larger plastics waste management system. Investing in PP is a positive step toward building a system where materials can be successfully recovered."