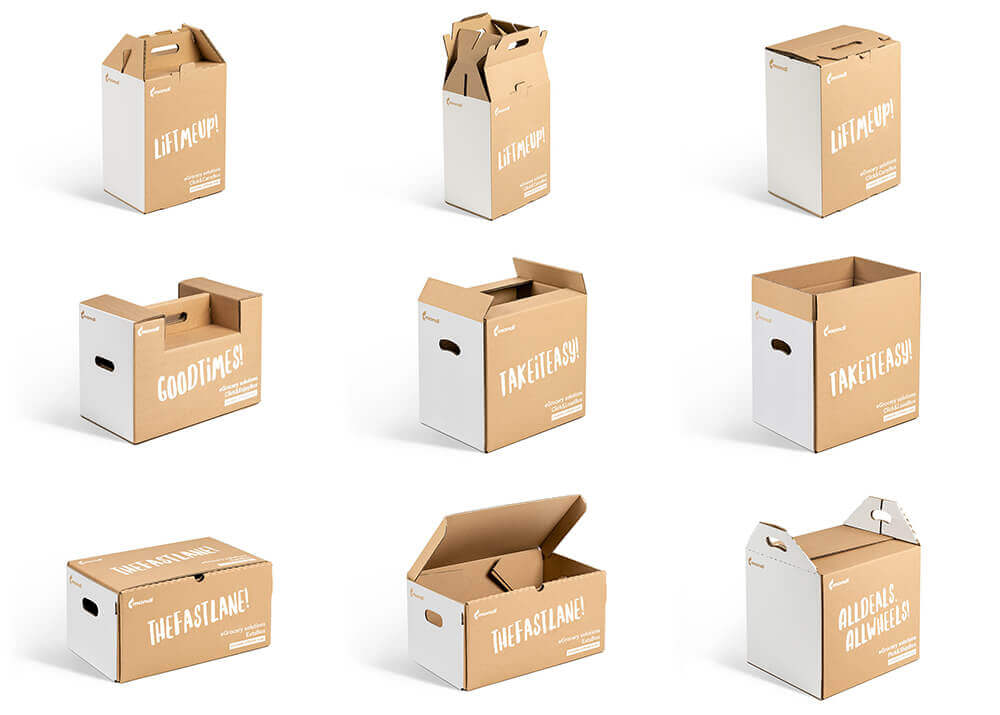 Seven new packaging solutions meet the growing demand for online grocery (eGrocery) delivery services
Sustainable eGrocery portfolio offers a packaging solution for a range of delivery channels including click & collect to local or nationwide deliveries
Innovative designs offer retailers fully recyclable, efficient and convenient packaging options
Mondi's latest eGrocery packaging solutions follow the successful introduction of its BCoolBox in March and its VinoBoxes in May. Grocery retailers can choose from Mondi's expanded portfolio of seven sustainable corrugated packaging solutions for all kinds of grocery pick-up and delivery options, such as click & collect, local deliveries via retailers' own vehicle fleets or long-distance deliveries via third-party carriers. The boxes can be adapted to be used by small and large scale retailers.
Mondi's latest eGrocery packaging solutions include: 
Pick&ShipBox – a one-pack solution for all channels. It adapts to multiple requirements and offers convenience features such as easy lifting and opening. 
PantryBox – for quick and easy filling and closing. It is strong, stackable, and suitable for carrier shipping or click & collect. 
RecipeBox – for doorstep delivery of fresh produce and groceries. It has an integrated lid and optional holes for better ventilation. 
EatsBox – for smaller local deliveries by bike or scooter. It is lightweight and offers a quick filling option. 
Click&LoadBox – for click & collect of mixed grocery orders. It has handles for loading into cars and carrying home. 
Click&EnjoyBox – for holiday, gift or seasonal promotion packs. It has compartments for tall products like bottles, with an easy handle carrier. 
Click&CarryBox – for heavier mixed orders, providing strength and stability. It has an integrated handle for easy carrying.