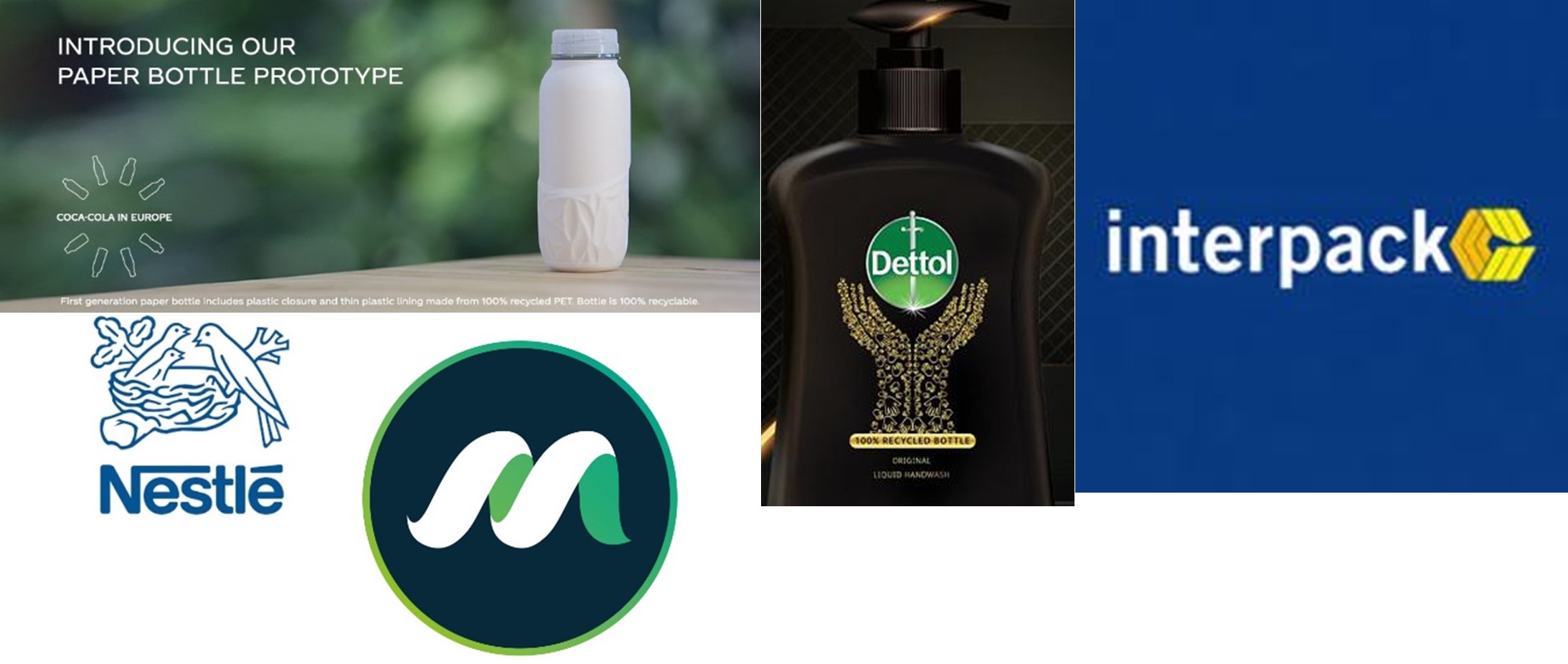 Following up on the previous blog, we want to share with you 5 nationally and internationally brands that adopted 100% recycling or 100% recycled packaging in 2020.
The new Dettol Liquid handwash Black is made with 100 percent Post-Consumer Resin (PCR).
With the introduction of the category-leading Dettol Handwash in a fully recycled bottle, Dettol aims to take a formative step in the direction of addressing the plastic pollution problem which has further exacerbated amidst Covid-19.
Hoffmann, a global provider of high-quality packaging for a broad array of industries and applications, will introduce a new line of tinplate cans comprised of 100% recycled steel at the Interpack, May 7 to 13, 2020 in Düsseldorf, Germany.
Nestlé Waters North America (NWNA) announced that three more of our U.S. domestic still water brands have started to convert their packaging to 100% recycled plastic. 
The switch to 100% rPET in the Netherlands will eliminate the use of more than 10,000 tonnes of new virgin oil-based plastic, amounting to a 21% reduction in the carbon footprint of its plastic bottles per year compared to the rPET level before the transition, when the portfolio in the Netherlands already consisted of more than 50% recycled PET. Additionally, during the first half of 2021, Coca-Cola in Norway will transition to 100% rPET for all plastic bottles that it produces locally.
In a 1st for the UK cleaning industry, the new 100% recycled bottle is also 100% recyclable. The bottle is available for its customers of its own label cleaning products and also across Mirius's off-the-shelf professional cleaning range – Super Professional.