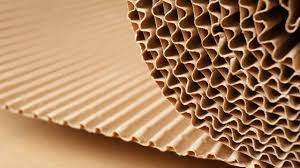 Flute refers to the material contained between the liner boards of the carton box. The construction of the flute helps to make the carton more durable and able to withstand more pressure. It affects how easily the box dents and the height at which the boxes can be stacked for shipping.
There are variations in flutes or corrugations depending on the types of fluted rolls used. A, C, B and E are a few popular flutes that are used more than others as per their suitable applications, shown below in the table.
The Flute is determined by its size. Flute size is involved two factors: Flute Pitch, Flute Height.
Flute Pitch: It is the horizontal distance between adjacent flute troughs.
Flute Height: It is vertical through to the peak distance of the flute.
To know more about this in detail you can refer "The Big Book of Packaging"