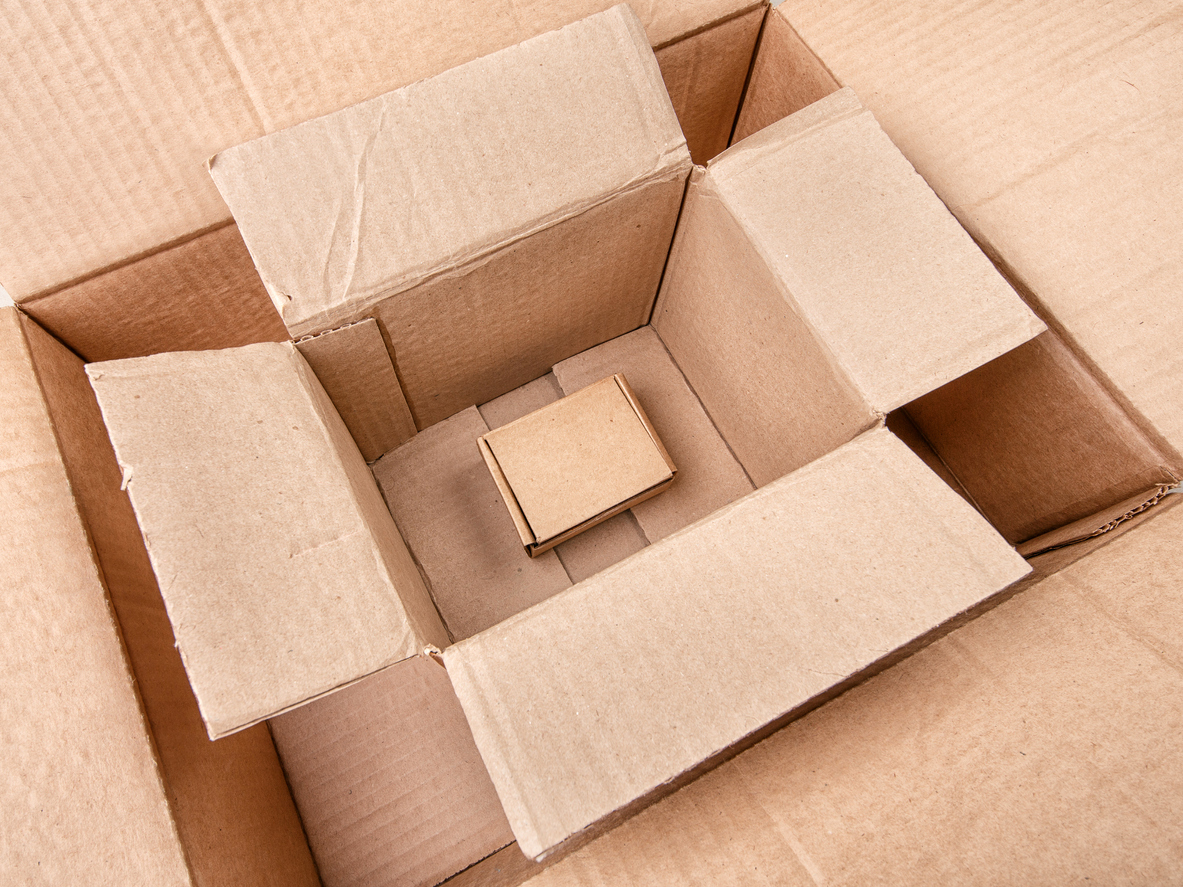 Corrugated Fibre Board satisfies virtually all functions of Packaging & also the environmental criteria. let's dig deep into the style of the boxes in trend.
Half-Slotted Container(HSC)- A variation of the RSC, The Half-Slotted Carton has only one set of flaps. The opposite side of the box is completely open allowing it to slide over an item. Envision the use of the box turned over so that the flaps are on the top. The covered item is usually attached to a pallet or other type of surface that serves as a separate bottom.
Regular Slotted Container(RSC)- Also called shipping boxes. RSC is the most used boxes. They are usually Kraft brown in color, have four flaps on the top and bottom. The side walls are sealed at one corner known as the Manufactures' Joint. The design is highly functional for most packing needs.
Roll end tray with Self Locking Ends 
Formed from a single piece of the combined board The design features unbroken and several layers of corrugated in the end panels. Trays are not shipping containers, but they are frequently used as inner containers for parts delicate produce letter mail and other products, or as elements of display stands.
Locking Cover I Mailer Style Box (MSB)
A one-piece die-cut box that is assembled without tape. Construction includes double-layer protection on the sides and bottom of the box. Available in two popular styles - with a tuck-in top or with a locking cover, also known as a "cherry lock" design. Mailer-style Boxes are exceptionally strong and can withstand the most rigorous treatment during shipment.
Full Overlap Slotted Container (FOL)
With a full overlap Slotted Carton, all Length flaps are also equal to the width of the box. The flaps actually fold over one another to provide added strength and protection to the top and bottom.
Five Panel Folder (FPF)
A Five Panel folder actually resembles a shallow depth box when assembled. It is a one piece box with over-lapping end panels. The functional design is also economical.
One Place Folder (OPF)
Commonly called "Book folds" or Book wraps the one-piece Folder has a flat bottom with two short flaps forming the sides at each end and two longer wider flaps that form the front back and top of the box. The wider flaps either meet or overlap on the top. Depending on the depth of the contents. The four panels of a Book fold are usually scored creased) at multiple depths. One-piece folders are used to package shallow-depth items such as books and pictures. Usually manufactured with white board.
Snap Bottom Containers with RSC Top
Available with a tuck-in top or with RSC-style top flaps (shown). Also referred to as an "auto bottom" box. The bottom of the box snaps into place without tape for quick assembly Best suited for lightweight products.
Full Telescope Design Canon (FTD)
 A two-place box with a separate lid that fits over a bottom tray.
One Place Folder with Air Cell/End Buffers
One piece folders also come with Inner end folds that help better protect the inside of the product from damaged corners and sides .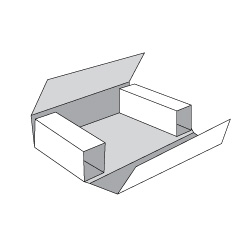 Partitions
Partitions or dividers provide a separate cell for each item in a box. They are used primarily for glassware and other fragile articles.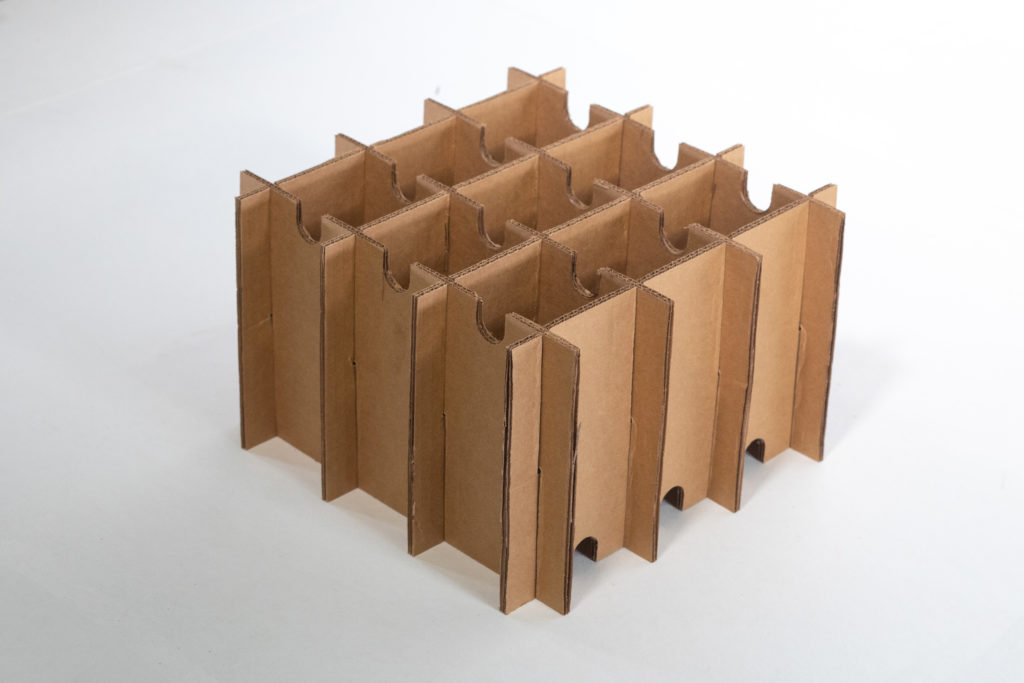 To know more about - Corrugated Fiber Board, Buy "The Big Book of Packaging" from https://www.bigbookofpackaging.com or from Amazon 
Link to buy- https://www.amazon.in/Book-Packaging-SANDEEP-KUMAR-GOYAL/dp/9385010034/ref=sr_1_1?crid=25AP833DMG6R0&keywords=big+book+of+packaging&qid=1668424615&qu=eyJxc2MiOiIwLjAwIiwicXNhIjoiMC4wMCIsInFzcCI6IjAuMDAifQ%3D%3D&sprefix=big+book+of+packagin%2Caps%2C221&sr=8-1