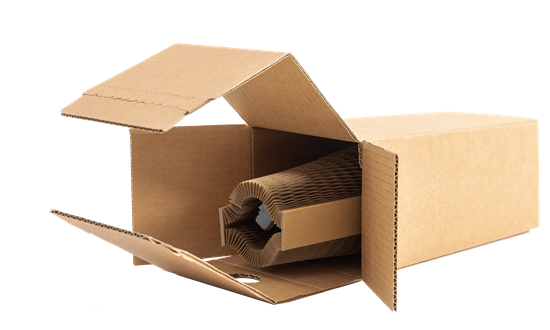 Grania Jain
Designed primarily for drinks, these boxes are plastic and tape free and made from recyclable, compostable and  biodegradable FSC-certified paper, while the sleeves are made from 85% recycled paper pulp. Compact to store and lightweight for shipping, the Fold Top Box is easy to use and can be customised with company branding.
Zeus is now stocking Flexi-Hex's range of sustainable, plastic-free bottle packaging and will be the first supplier to offer the new Fold Top Box, designed to protect naked bottles, pre-boxed bottles or tinned bottles in transit when used with the Flexi-Hex Mini Sleeve or Air Sleeve.
They are available in three sizes for one, two or three bottles. Flexi-Hex sleeves can also be used for a wide range of fragile products, from smartphones and tablets to cosmetics and perfumes.
This range is available in the UK and through Zeus' sister companies in Ireland and Northern Ireland.
Donna Simonds, head of sales at Zeus Packaging in the UK, said: "We are excited to have the opportunity to work in partnership with Flexi-Hex. Their innovative and smart designs complement our existing, comprehensive range and ensure that our team here at Zeus have the very latest market leading products to share with our customers. Launching the new Flexi-Hex Fold Top Box in time for the peak season will add real value to our customers process efficiencies and we are excited to be launching this new product to market."