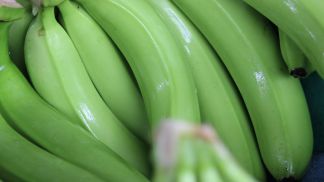 Half the world's banana exports originate from Ecuador. Through this agreement, It's Fresh! will be introduced to 28 affiliate growers and exporters in the region. ACORBANEC represents all these growers and exporters and has pledged its commitment to introduce the filter technology amongst its affiliates.
It's Fresh! representatives will travel with ACORBANEC around the key Ecuadorian regions or Guayaquil and Machala to meet with associates, company owners and other exporters. The Association is currently working on reducing costs and sees ethylene absorption as a tool to save money by delivering better arrivals and longer green life, a key characteristic of Ecuadorian bananas.
As part of the partnership, It's Fresh! will offer free training programmes on the benefits of ethylene control and banana post-harvest.
The preservation of the green life of bananas is of huge importance to Ecuadorian exporters, and research conducted by Dr. Manuel Madrid in 2018, demonstrated that the use of filters doubled banana green life to an average of 70+ days when used in a modified atmosphere.
The It's Fresh! filter successfully absorbs ethylene from the bananas' environment and has been shown to be more efficient and environmentally friendly than alternative methods that are currently being used.
ACORBANEC executive director Richard Salazar said: "Extending the green life of bananas is vital – not just for business but also for addressing the global food waste crisis. We think the It's Fresh! technology could be a real game changer for our affiliates and look forward to introducing it in the coming months."
Latin America director for the company, Nicolas Duran said, "This partnership marks a new chapter for It's Fresh! and is part of our ongoing commitment to reducing food waste globally. We work hard to collaborate with key stakeholders in the fresh fruit and vegetable industry worldwide, and by working with ACORBANEC we will be able to introduce our technology to countless more exporters and growers in this key region for the banana trade."