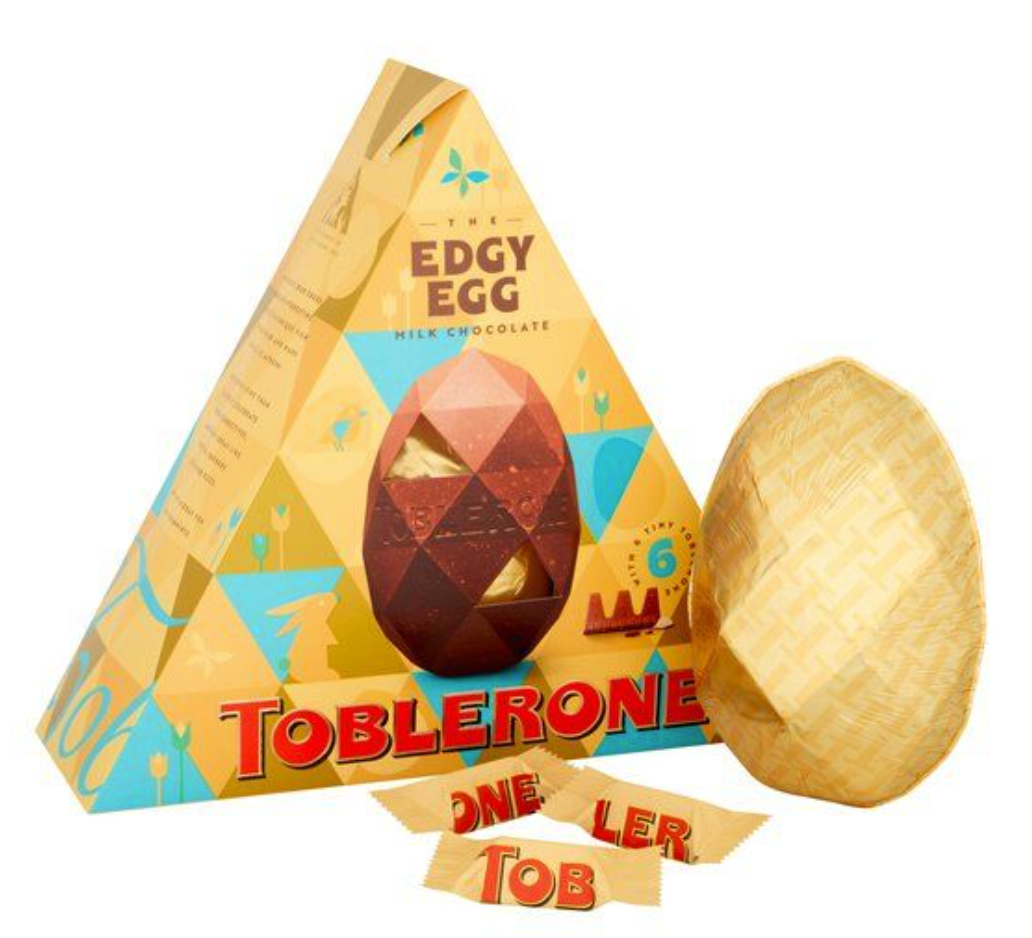 Easter 2023 is proving to be a strong year for new chocolate Easter egg launches. So far we've already seen that Cadbury has brought out an extra thick egg, and now the news that Toblerone has brought out its first ever egg this year brings excitement we almost can't handle.
They're calling it 'The Edgy Egg' and it's a multi-faceted hollow milk chocolate egg with its signature honey and almond nougat pieces studded throughout the shell. Plus, it comes with six tiny Toblerones on the side too.
The packaging design also takes strong cues from Toblerone's signature peaks with a pattern of gold, green, and baby blue triangles on the box. A picture of the chocolate egg is on the front with two facets cut out, revealing the gold foil behind it. Interspersed are festive graphics such as rabbits, butterflies, birds, eggs, and flowers. The Toblerone wordmark along the bottom stands out in red against the softer, spring-inspired background.
The Tesco-exclusive Easter egg has been touted online as being a little steep for the price, setting you back £12 for 298g, but we hear it's got quite a thick shell to make up for it. It's not the first time Toblerone have brought out a product with a hefty price tag (cue the limited edition golden Toblerone bar).