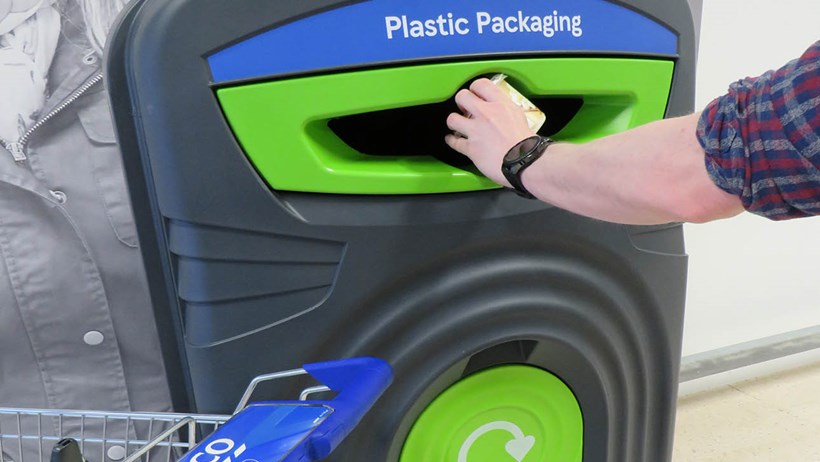 Customers will be able to return to trial stores everything from pet food pouches to shopping bags and crisp packets, all of which cannot commonly be recycled by local councils; safe in the knowledge that the packaging will be sent for recycling through Recycling Technologies' new, state of the art recycling process.
This comes as part of Tesco's efforts to make all its packaging recyclable, creating a closed loop – preventing packaging from going to waste.
The plastics trial begins with the installation of ten collection booths at Tesco stores in and around the Swindon and Bristol areas. Recycling Technologies has developed and patented a process to turn waste plastic back into oil, Plaxx® - a material which can then be used in the manufacture of new plastic.