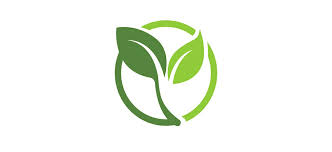 Grania Jain
Polybond® CGP 85 is a new addition to an already successful polymer-reinforced cellulose-based product range for the healthcare industry – Polybond®.
Medical Device manufacturers and healthcare professional end-users are increasingly calling for environmentally friendly, sustainable products and packaging with less plastic content and a lower environmental impact. Sterimed has taken up the challenge and is introducing renewable materials and intelligent rigid packaging solutions of tomorrow to the market.
"I am very proud of the entire scientific team that worked on this project; they have once again proven why STERIMED is the number one in sterilization packaging materials by introducing the next generation of reinforced cellulose-based materials to the market. At Sterimed, innovation and R&D are at the core of our DNA, and we focus on the trends of the future, explained Clementine Auffray, Innovation and Compliance Director at STERIMED.

Polybond® CGP, 70% less plastic, more sustainability
Polybond® CGP is mainly composed of materials from renewable resources and bio-sourced carbon. The innovation lies in its unique fiber mesh structure, which mixes cellulose with a high content level of synthetic binders. Synthetic binders are used for optimal mechanical characteristics, and cellulose contributes to breathability and an efficient sterilization process, bringing Polybond® CGP closer than ever to polyolefin plastic material capabilities. Therefore, it is the material of choice when you want to reduce your plastic footprint and contribute to reducing plastic waste on Earth.

Polybond® CGP offers the most powerful coating system 
STERIMED's innovative 5gsm grid-pattern coating allows excellent sealing performance. The optimal sealing integrity is perfectly balanced with an aseptic presentation, not admitting any compromises even at the most challenging opening conditions (180˚ peel open-angle). Furthermore, the substrate facilitates superior performance preventing the risk of break, puncture, and burst.

Minimize your impact on the environment without compromising patient safety 
The choice of water-based, solvent-free coating technology, in addition to a significant share of a renewable raw material, makes it one of the most environmentally friendly solutions on the market. Moreover, even though the substrate does not rely on plastic, it is strong and safe in standard mechanical tests. As a result, the material is recommended for all rigid packaging applications. 

100% designed for medical applications
STERIMED is a pioneer in developing sustainable packaging solutions that meet the healthcare industry's strict requirements. The central point of all our activities is our customers; their expectations and high standards are our utmost priority.