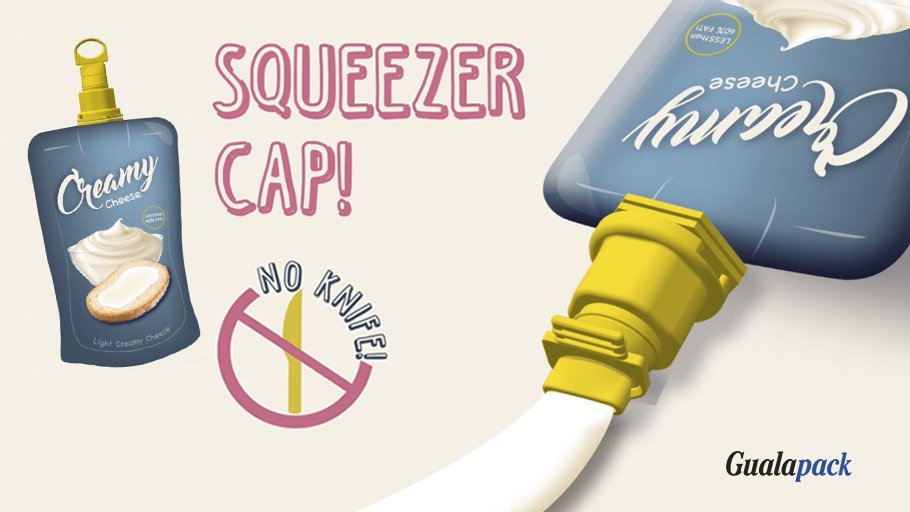 Press Packagingconnections
Gualapack, specialized in flexible packaging and leader in the production of stand-up pouches, has designed a new type of "squeeze and spread" cap.
Easy
Even children can use it, to prepare their own snack without having to handle knives.
Fast & clean
Save time on spreading as well as cleanup: no utensils or surfaces get dirty. Perfect for a quick snack or appetizer.
Recyclable
Squeezer Cap can be made in PP for compatibility with our 100% Monomaterial Pouch5, which can be recycled in the PP stream.
Squeeze & spread
Gualapack's Squeezer Cap is ideal for both sweet and savory foods: cream cheese, butter and vegetable oil, sauces and pâtés, jams, honey, hazelnut cream… and anything else you can squeeze and spread!