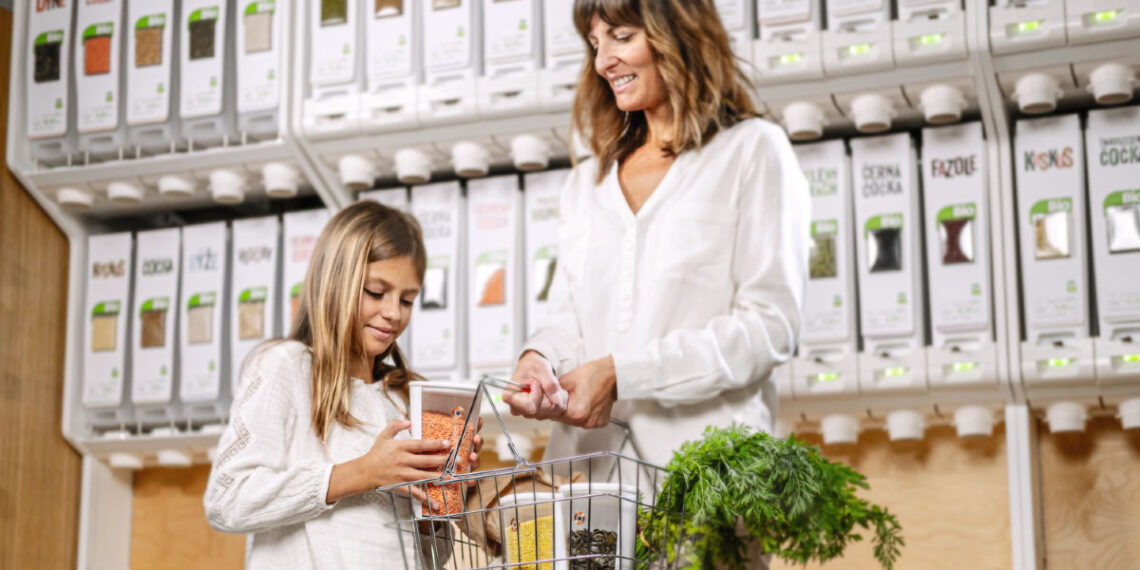 The startup received a subsidy of €2.5M in 2022 to finance the completion of the development of several new features. It has recently secured a €2.7M investment from the Luxembourg EIC Fund. 
The company says the funds are earmarked to support its further expansion and the implementation of new installations in supermarkets across Europe.
With this funding, Miwa becomes the only startup from the food reusable packaging segment which has ever succeeded. 
Also, it is the first Czech company to have succeeded in so-called blended financing, which combines a subsidy and an investment.
Miwa Technologies: Sustainable packaging solutions
Founded by Petr Báča (CEO) in 2016, Miwa Technologies has developed a unique system that enables customers in supermarkets to shop in reusable containers. 
Miwa Technologies says this solution is based on B2B capsules equipped with smart technology that works in tandem with electronic dispensers. 
These capsules allow for effective management of the packaging pool and efficient operations of the system, including stock management.
Miwa Technologies's solution is currently being used by Aldi in the UK, in Dutch Albert Heijn, and in several supermarkets in Czechia and Portugal.
To finance commercial expansion in Europe and shift to serial production, Miwa is opening an investment round of €7 million to private investors in the coming weeks. 
"Thanks to the EIC Fund, nearly 40 percent of this sum has already been confirmed," says the company. 
Ivana Sobolíková, who is in charge of investor relations and fundraising at Miwa says, "At the end of 2021, Miwa was installed at its first large retailer. One year later, in December 2022, Miwa was installed at four large retailers in nine supermarkets. For 2023 we have set the target to close the year with installations in a hundred stores in Europe." 
"As of March 2023, about fifty locations, mainly in the German-speaking region, have been confirmed. The investment round should allow us to execute business and company growth for 2024 and 2025, thanks to which the Miwa solution should become much more accessible to consumers in Europe," adds Sobolíková.