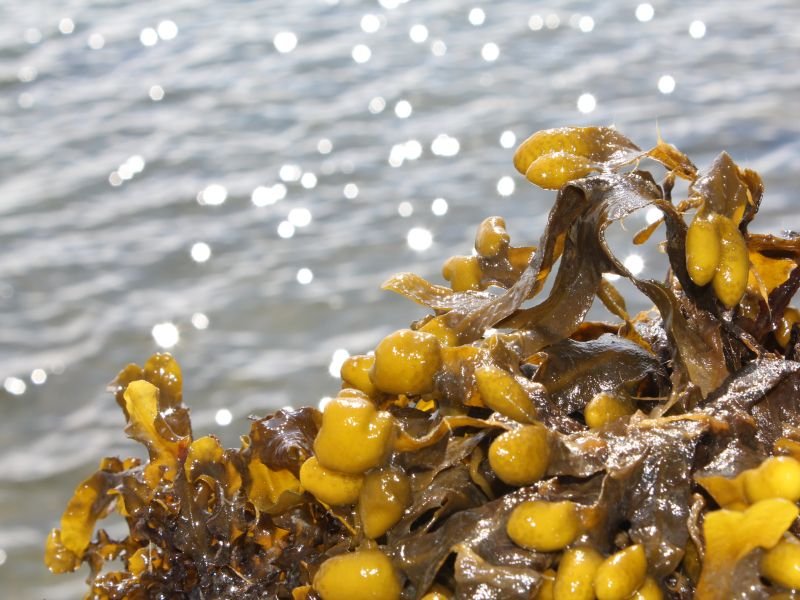 Press Packagingconnections
Origin by Ocean's vision is to build a new value chain around the eutrophication problem of oceans – by harvesting algae from the Baltic Sea and turning algae-based biomass into sustainable ingredients. These ingredients are used in production of everyday consumer goods such as food, beverage, cosmetics and pharmaceuticals. Seaweed's natural building blocks give algae a wide array of sustainable and functional properties suitable for many different applications like packaging. 
"In our Nauvu® biorefineries, we isolate various components from different naturally occurring seaweeds to create new sustainable raw materials. These components can, for example, increase the viscosity, adhesion and porosity of the material or give it different decorative features for luxury glass packaging, explains Mikael Westerlund, Chief Business Activist from Origin by Ocean.
For Brightplus, the redefined algae biomass offers a non-fossil-based side-stream for biosourced BrightBio® materials. The cooperation focuses especially on examining the different decorative and barrier properties of seaweed-based biomass, which can provide e.g. haptic effects for glass coatings.
"There is a growing demand for algae-based synthetic biomaterials in Europe, and we are happy to start cooperating with an innovation leader such as Origin by Ocean. Algae is a naturally occurring side-stream that captures CO2 efficiently. With a wide array of functional properties, it is an ideal component for our synthetic chemistry BrightBio® materials, says Milja Hannu-Kuure, Managing Director from Brightplus.