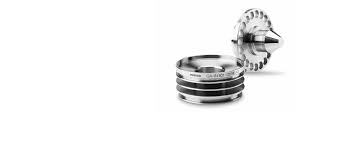 Press Packagingconnections
The MyNorden customer portal offers you 24/7 up-to-date access to everything related to your machine, from technical documentation and machine functions to spare parts and the latest manuals all in one easy to access place. 
A way to manage machine manuals
Previously, when you bought a machine from Norden you received a binder filled with all the documentation related to your machine.  You had to manually update it with hard copies, with the danger that you might mis-file something or otherwise misplace critical information. The MyNorden portal ensures that nothing ever goes missing, everything is in the right place, and you have all the information and documentation that you need right at your fingertips. And if you want to print anything out and keep a hard copy? You can do that as well. 
"We have created the digital portal MyNorden for the ease of our customers," says Norden. "Our machines are often updated during their lifetime and MyNorden serves as a single source of information on the history of the machine, so if you replace a part on the machine or have it serviced, this is all documented and up to date on the MyNorden portal. And having your machine's documentation all in one place reduces errors – if you update your documentation binder manually there is always the risk of paperwork being lost or put in the wrong order."
MyNorden isn't just a historical record of the machine, though: there you will find also pictures and drawings that will help your team understand how the machine is built and put together, making their job easier when it comes to understanding which part needs to be ordered. And when you receive your order, the images and documentation on the MyNorden portal will help you understand how and where the part should be mounted on the machine. 
How does it work?
"In the system you choose which spare part you want to order and send in a request for a quote on it  – it's that simple," says Norden. "The request is then handled by customer service, who will come back to you with a quote. So, this isn't the webshop, it is a management tool for your machine."
Additionally, this digitized documentation is useful when it comes to the second-hand market. If you're selling a machine or buying a used one, all the documentation related to that machine can be easily accessed, with information on any repairs that have been made or parts replaced.
And when it comes to digitization, everyone has to think about security. The MyNorden customer portal is highly secure, with access to your machine's documentation available only to you. MyNorden is not a general portal for anyone – only you can login to your account, so you can be safe in the knowledge that your information is secure.