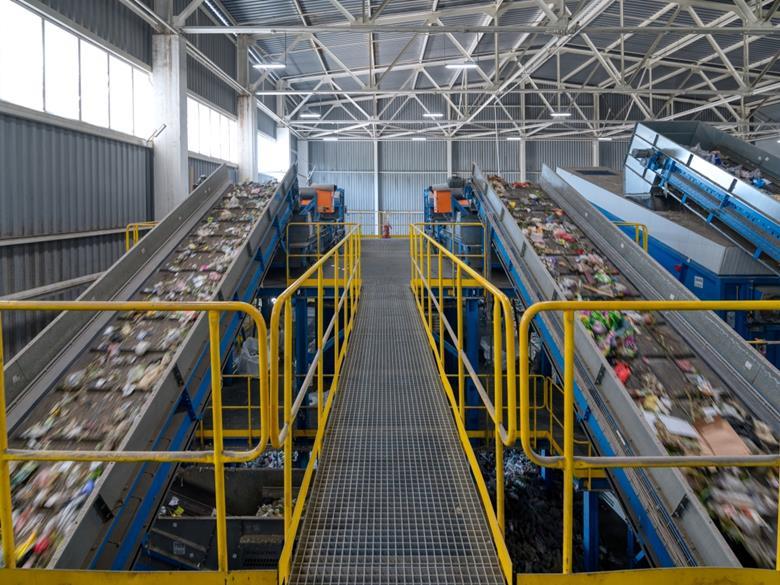 Press Packagingconnections
National Test Centre Circular Plastics (NTCP), Danone, Colgate-Palmolive, Ferrero, LVMH Recherche, Mars, Incorporated, Michelin, Nestlé, PepsiCo, Procter & Gamble, Ghent University (Belgium) and Radboud University (the Netherlands) will form the consortium.
As part of the consortium, NTCP will test a wide range of packaging products provided by the brand-owners using its own flexible and modular sorting lines with industrial equipment. The assessments will be used to further develop the packaging sorting model of the University of Ghent.
In addition, NTCP, in collaboration with the universities of Ghent and Radbound, will develop an AI decision model to detect, identify, and classify packaging beyond the current sorting streams. The AI sorting technology is intended to complement existing technologies, according to the consortium, although it emphasises that it is developing a decision-making solution rather than a sorting machine.
The consortium explains that the AI decision model could detect and sort products based on multiple attributes such as colour, application, shape or material. This could reportedly increase packaging waste sorting and recycling rates, as well as recyclate quality.
According to the Perfect Sorting Consortium, material sorting infrastructure in Europe is currently very manual, which can mean some materials are not recycled. The consortium adds that sorting techniques are based on a few parameters, such as the type of material, rigid or flexible properties, and colour, which can limit performance.
An AI decision model could help to properly separate post-consumer waste, such as food and non-food packaging, and allow for recyclates to meet the required specifications to be used again for food-grade applications within a circular economy. This could apparently also provide a boost for the recycling of flexible, multi-material packaging, which is presently difficult to sort and recycle.
At the end of the two-year project, the partners are aiming to successfully test the AI decision model in an industrial sorting plant.
The consortium notes that the AI decision model will preferably be implemented in existing sorting technologies with minimal costs and complexity, allowing for as swift an entry into the market as possible. Ultimately, the goal of the Perfect Sorting Consortium is to make the AI decision model widely available for use in sorting plants in Europe in the coming years.
Gareth Callan, sustainability packaging manager at PepsiCo Europe, comments: "Better sorting of waste is critical to create a circular economy for flexible packaging.
"Artificial Intelligence is already addressing some of society's biggest challenges and may bring the step-change needed to advance material sorting in Europe with the ultimate goal that more is recycled into higher value materials.
"Undertaking this work through pre-competitive collaboration is vital to ensure we crack the code on AI decision-making technology that works for all and can be rapidly scaled. We're excited to explore the potential as we work to build a world where packaging never becomes waste."
The Perfect Sorting Consortium will apparently align with existing technologies such as digital watermarking, in a bid to ensure that there will not need to be many changes to packaging design to allow for compliance. There is some cross over between members of the HolyGrail 2.0 project, which today announced that it had successfully validated its prototype sorting technology during semi-industrial trials, and the Perfect Sorting Consortium: Colgate-Palmolive, Danone, Nestlé, PepsiCo, and P&G are members of both.