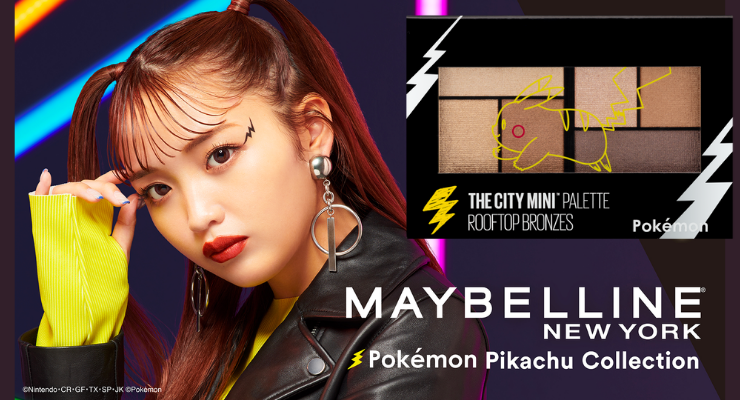 Grania Jain
Maybelline New York, a L'Oréal brand, has joined forced with The Pokémon Company to launch the Maybelline Pokémon Pikachu collection, a limited-edition collection of Maybelline makeup products with unique Pokémon packaging.
 
The collection includes:
 
The City Mini Palette Rooftop Bronzes
Brown Ultra Fluffy Fashion Brow Powder in Pencil
Super Stay Matte Ink
Hyper Sharp Liner
Lashnista
 
The Maybelline Pokémon Pikachu Collection will be available for pre-order online March 25, 2022, in-store at variety stores March 26, 2022 and sequentially nationwide in Japan April 9, 2022.
 
The collection will be available only in Japan and in limited quantities.