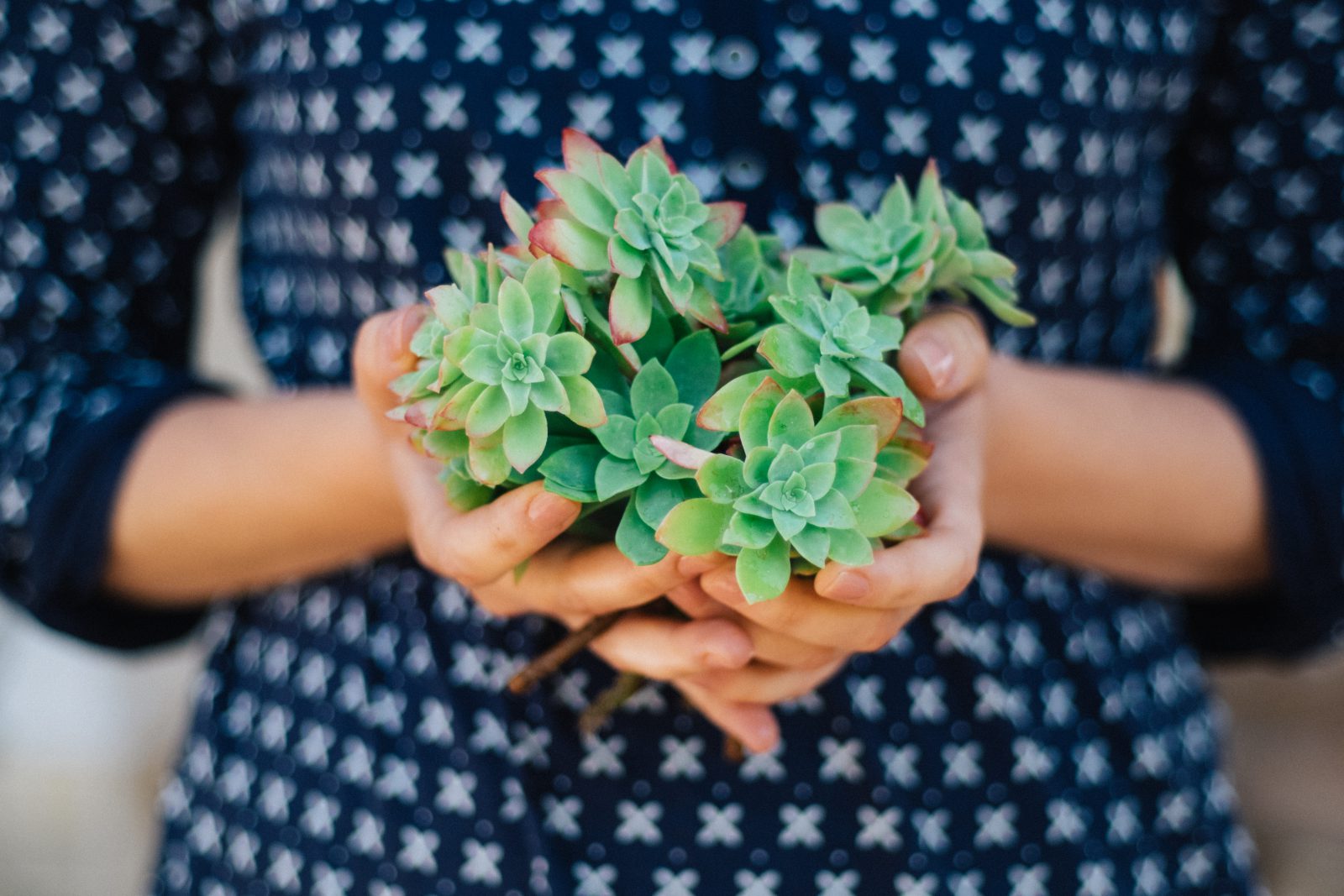 Co-founders, Liv and Casie met at a job interview and later learned of their shared plant love. After moving to Cleveland, Ohio they spoke more about the scientific benefits of plants and how they could create something that gave others joy in life through gardening. Together, they started a community of loyal plant lover
What sparked your decision to focus on plants?
We have both been involved with plants in some way since we were young. At this point in time, we are two very busy women working for startups and realized that plants actually acted as a self-care ritual for us. Plants have many scientific benefits but for us they provided a healthy responsibility that did not require a screen. We had many people reach out to us to help diagnose their sick plants, ask how to get their own plant collection started, etc. After a glass of wine celebrating a raise, we decided we could turn this into a business.
Tell us about your subscription box! What is typically included?
Jubilee Plant Box is a quarterly subscription box that combines the scientific benefit of plants and natural beauty products to promote self-care in a less traditional fashion – delivered directly to your door! The Jubilee Box comes with 2 succulent plants, beauty product(s), and a piece of artwork all sourced from small women-owned businesses. The Plant Box comes with 2 succulent plants. Both boxes include care instructions and identification for each plant, Jubilee stickers, and stickers to place on the plant pots (gotta name those new pals!).
You decided to run a subscription business, what are the benefits of doing this over a traditional e-commerce site?
For us it allows us to fulfill orders on a quarterly basis versus on an ongoing basis. We both work full-time for startups so we didn't have the bandwidth to continuously ship products every single month. This also helps us keep inventory lower so we can run this out of the space we have without needing any storage.
Close up view of a cactus Why did you decide to use custom packaging?
We wanted people to feel like they were getting the "Jubilee experience" when they received our box. We want people to feel joy, feel the excitement to learn, grow, and care for new plant pals. Custom packaging is so important for a business like ours that has a strong brand and needs that to be communicated at every touchpoint with our customers.
How does your packaging add to your business?
It definitely makes the brand come together as a full product. In my own opinion, I do not think our product would be taken as seriously if we did not have the packaging we currently have.
 Where do you find inspiration?
We find inspiration in many places – while doing activities we enjoy such as being outdoors gardening, the internet, people that we know or meet, articles we find to be inspirational, and loads of lady bosses. We may even see a shade of a color and get inspired!
Make your mark with custom boxes with CompanyBox. We love working with businesses of all sizes to create a new and memorable touchpoint for your own customers. Any color. Any size. Any amount.