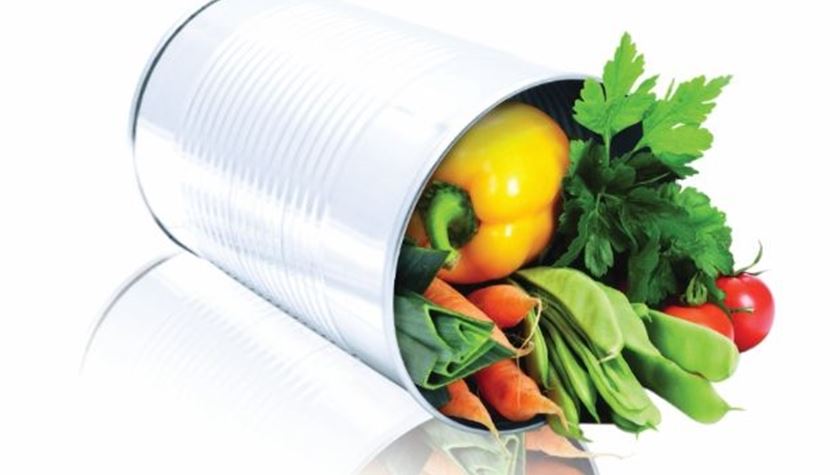 Grania Jain
Extracts from MEP Christine Schneider and Secretary General of APEAL Alexis Van Maercke on food waste in EU.
The numbers are appalling around 88 million tonnes of food ends up in waste in the EU every year at an estimated cost of €143 billion.  We throw out 180 kilograms of food per person and even 50 per cent of healthy and edible food ends up in the garbage bin in households, stores, restaurants, and at other points on the food supply chain.
We urgently need the European Commission to propose legally binding targets for reducing food waste by 2023. Hand in hand rules on date indication ('best before') to avoid unnecessary discarding of food due to a misunderstanding of the meaning of these dates are urgently needed. 
Food is more than just goods. And the quality of food is increasingly defined in a more holistic way, where ecological, animal ethical and social aspects play an important role. On the opposite, we know that less than 1 in 2 consumers understands the current date marking system. A study by the European Commission estimates that up to 10 per cent of the 88 million tonnes of food waste generated annually in the EU is linked to current labelling. Therefore, comprehensible rules for the 'use by', which indicates the final date of food safety, and 'best before', which refers to the date when the food retains its optimal quality, are overdue. Closely linked to the challenge of food waste is the question of future-proof and sustainable packaging. The revision of the Packaging and Packaging Waste Directive is another important step for the realisation of sustainable food supply chains, as we still need to achieve further efforts in recycling of food packaging materials.
Future targets, definitions and design requirements need to provide sufficient visibility to drive investments into new packaging solutions, reuse schemes and waste management technologies. With the food supply challenges due to the war in Ukraine the responsible handling of food waste and packaging should be at the top of the political agenda. Tackling food waste brings a triple benefit: we destroy less food, farmers and consumers save money and the environmental impact of food production is reduced.
The EU wastes more food than it imports. An estimated 20 per cent of EU food production is currently wasted, according to a recent report published by Feedback EU. This accounts for at least 6 per cent of the EU's total greenhouse gas emissions, costing EU businesses and households an estimated €143 billion per year.
APEAL would therefore welcome a timely proposal from the European Commission for legally binding targets to reduce food waste from farm to fork, as expected under the review of the Waste Framework Directive in 2023.These targets must consider the role of packaging in providing consumers with safe and nutritious food but must not contribute to an increase in packaging waste.
It is vital that packaging formats are easy to collect, sort and recycle. This reduces the risk of littering and helps consumers to play their part in a more circular economy. At APEAL, which unites Europe's six producers of steel for packaging, the transition to a low carbon future is well underway and we work hard to ensure steel is recognised as a positive choice for the environment. The efficiency of steel packaging is now more important than ever in the drive to reduce waste and create a circular economy. From small single-serve cans to large catering packs, steel cans help us to manage consumption.
Misshapen or 'ugly' food that might be rejected as fresh for looking less than perfect, can be prepared, and canned as normal, minimising waste on farms and during packing. After canning, steel's 100 per cent barrier against light, water and air ensures the longest product shelf life of any packaging material. At the same time, refrigeration-free transport and storage help to reduce energy consumption throughout the supply chain and at home. Steel is also the strongest of all packaging materials, protecting products against crushing, perforation, and breakage.
Most importantly, steel food cans are the safe option for preserving healthy, nutritious food. Canning generally takes place within four hours of harvesting which means that nutrients are locked in. Food packed in steel cans has a nutritional value which is almost identical to many fresh options, so it is easy for consumers to create a healthy, balanced, and nutritious diet using canned foods.
With a recycling rate of 85.5 per cent in 2020 steel is the most recycled primary packaging material in Europe. Magnetic properties make steel the easiest and most economical packaging material to recover and as a permanent material it can be recycled over and over again, demonstrating full circularity.
And today, steel is revolutionising its primary production processes in the EU to reach carbon-neutrality by 2050 at the latest, with relevant CO2 emissions reduction targets by 2030.
Navigating the challenges of wasting less is complicated. But as we head towards a more sustainable future, steel provides a multiple and fully recyclable solution to help us meet the world's nutritional and environmental needs.