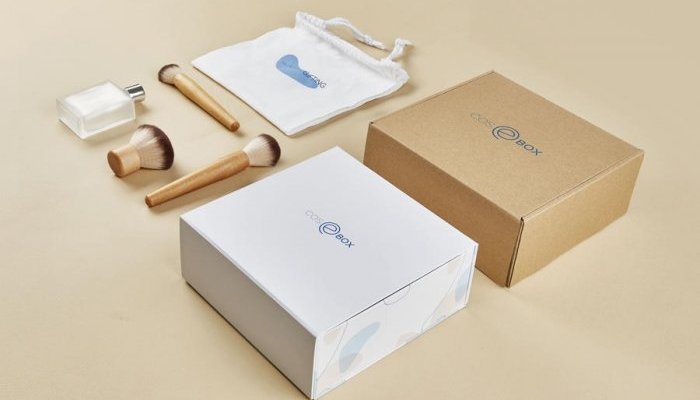 E-commerce is literally skyrocketing in the current context, and online sales require a new set of codes. With significant volumes, this type of packaging necessitates astute cost assessments, as well as a quality of service matching consumers' expectancies.
Cosfibel therefore addressed the e-commerce experience in its globality, combining the primary function of a packaging item with an indispensable notion of pleasure linked to the discovery and usage of the product itself.
To do so, the group created six different collections, each telling a different story. Each includes a primary pack destined to hold the product, a corrugated cardboard shipping package that is delivered flat, and items like tissue paper, ribbon, a card to be printed and stickers, for example.
In addition to this, the line features a range of accessories selected for their functionality, attractive design and competitive cost. These include a reusable velvet pouch, a decorated spatula to be combined with a skin cream, a makeup brush, a massage glove and a pretty nail file, each destined to enhance the beauty routine and to appeal to the person receiving them, creating a connection with the brand.
With this collection, Cosfibel hopes to support brands in their sales strategy by helping them to develop a "mix-and-match" offer. As such, Cosfibel is involved in every step of the process, from packaging conception to filling, with a complete full-service offer.