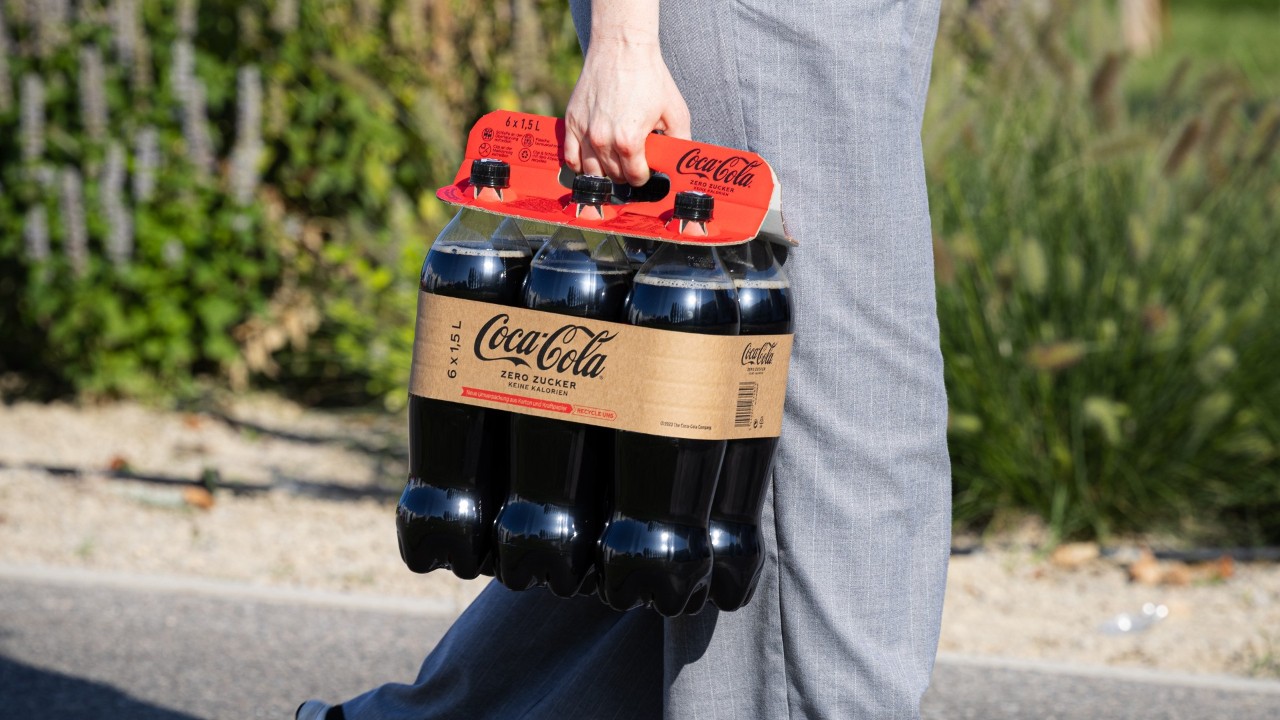 Komal Sharma
In a world first, an innovative alternative to plastic shrink film on 1.5 litre multipacks of Coca-Cola, Fanta and Sprite is now available for consumers in Austria.
Coca-Cola, Fanta and Sprite sold in Austria will now have a 100% recyclable carrier and paper wrap that's easy for consumers to carry and recycle – and for retailers to stack for sale.
The industry-first packaging can support the weight of a six pack of 1.5 litre bottles, or around 9 kg.
It is estimated that the rollout in Austria of the new secondary packaging – called LitePac Top – will save about 200 tonnes of plastic a year and significantly reduce production energy costs.
The pilot project could signal the beginning of the end for shrink wrap packing of large and heavy multipack bottles.
Marcel Martin, CCHBC's Chief Corporate Affairs and Sustainability Officer, says LitePac Top is an important milestone for the company, which aims to be NetZeroBy40.
In 2022, our company was ranked for the sixth time as the world's most sustainable beverage company 2022 by the Dow Jones Sustainability Index, one of the world's leading global sustainability benchmarks. We are honoured that our score positioned us top among more than 7,000 companies across 61 industries according to the S&P Global Sustainability Yearbook 2023. 2023 continued with the highest sustainability scores from the MSCI ESG Ratings, for the ninth year running. We've also been included in the FTSE4Good Index Series.
"We were delighted to receive these accolades," explains Marcel Martin. "It's an external recognition that we're on the right path and that we're carving the path in our industry. It recognises the work we're doing to make our business operations more sustainable and is a result of our clear focus and continued long-term investment.
"However, we understand the immense size of the task we have in front of us to create a more sustainable business. We'll continue to innovate, collaborate and invest so we can continue to deliver our drinks in sustainable ways."
Innovating and collaborating for a more sustainable future
The innovative solution is the result of a strong international partnership between Coca-Cola HBC, Krones, DS Smith and Mondi.
They collaborated for over three years to develop and refine the new form of 100% recyclable cardboard carrier and recyclable paper wrap and production equipment needed to produce it.
Before launching, the new packaging was extensively tested for quality, consumer appeal and to check that it was easy to carry the drinks home.