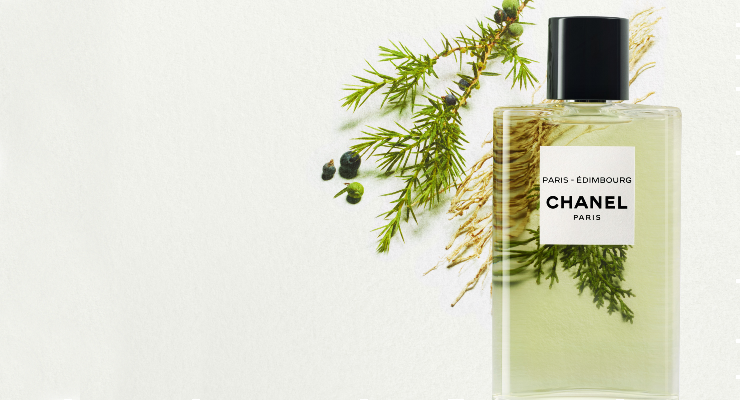 Chanel has unveiled a new biobased cap for all of the 125 ml bottles in its Les Eaux De Chanel collection, developed in partnership with Sulapac.
 
Chanel first invested in Sulapac—a startup company that makes sustainable packaging based on a biodegradable, microplastic-free trademarked material made from FSC-certified wood chips and natural binders—in 2018. It was Sulapac's first investment from the cosmetics industry.
 
For two years, Chanel teams worked hand-in-hand with the Finnish startup to create a cap composed of three layers, made out of 91% biobased materials obtained from renewable resources and FSC certified wood chips (by-products of industrial side-streams).
 
In keeping with the rigorous standards of the House of Chanel, every detail was carefully thought out, says the company, including the sensory nature of the material, its resistance to fluctuations in temperature, the unique sound the bottle makes when the cap is put on, the grip, and the depth of the satiny matte finish on the iconic double C engraving.
 
According to Sulapac, it took no fewer than 48 tries to reach the final product.
 
"This first product launch of our collaboration with Chanel, the biobased Les Eaux De Chanel cap made with Sulapac material, is a remarkable milestone for us. It proves that Sulapac meets the highest quality standards," said Suvi Haimi, CEO and co-founder of Sulapac.
 
This project is part of a long-term, collaborative approach that puts sustainability at the center of Chanel research and development.