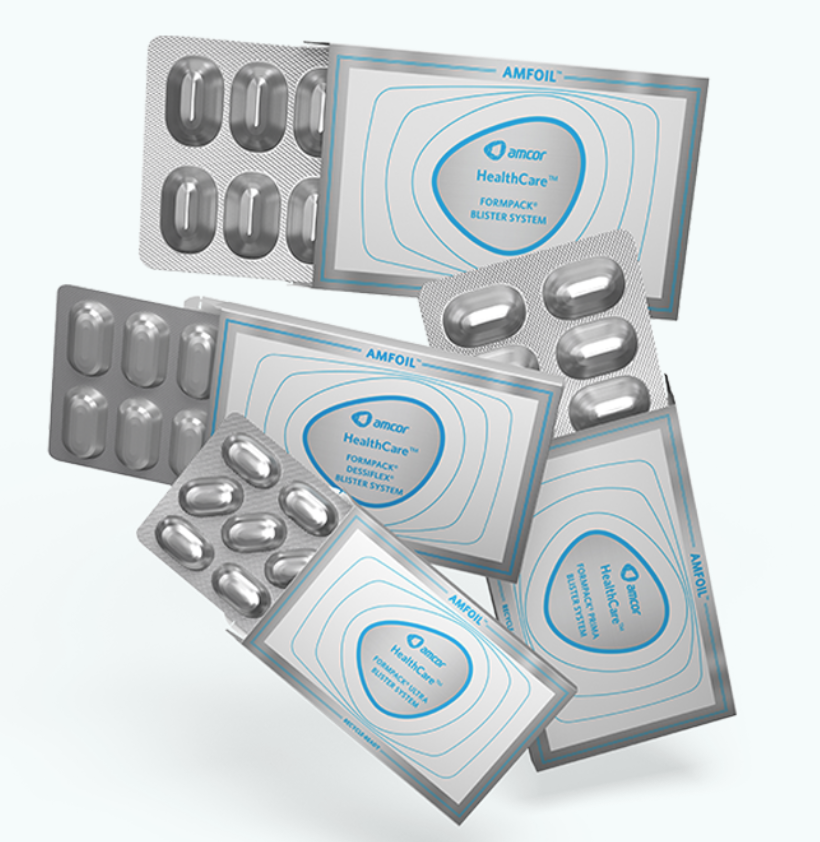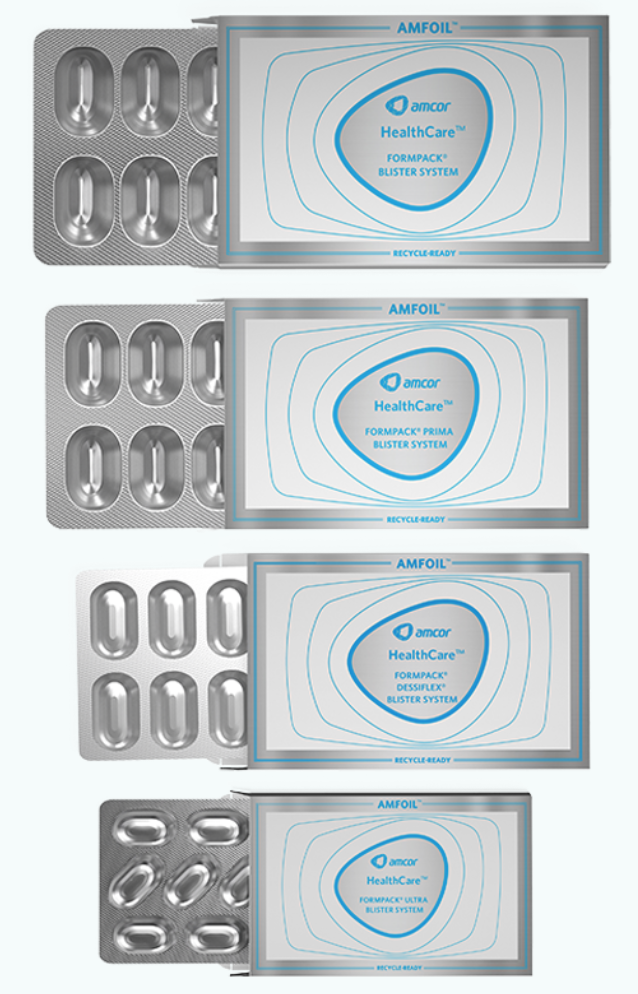 Aditya Panwar
Amcor offers wide range of cold form blister designed guaranteeing better protective barrier properties .
Formpack® Prima Blister System offering a solution that balances performance and cost Formpack® Blister System is Amcor's original cold form offering guaranteeing protective barrier properties Formpack® Ultra Blister System for high performance Formpack® Dessiflex® Blister System to provide ultimate product protection Maximum fracture-free forming capabilities Long-term delamination resistance Versatility: selection of stiffness, print and color options Amcor offers its patented child resistant / senior friendly solutions for all blisters A full range of overt and covert anti-counterfitting security solutions are also available with Amcor blister systems.
Customer Benefit:
Aluminium barrier - Optimal protection to moisture, light, oxygen and other gases
Range of barrier options - Tailor moisture barrier to your product needs
Risk mitigation - Optimal protection extends product shelf life
Leading performance and quality - Consistent performance maximizes production reliability
PVC-Free available - Prepare your product for the upcoming EPR and taxation changes.
End consumer benefit:
Brand and patient security and value - Aluminium barrier gives patients confidence in the brand and ensures efficacy
Available in OPA & PVC material , PVC free material also offered.