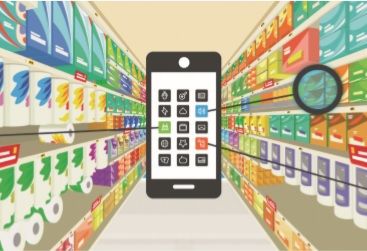 Press Packagingconnections
AIPIA returns to the virtual stage for its two remaining Congresses for 2021. Both are carefully focused, covering the highly important and topical issues of Supply Chain Solutions (16th September) and the whole spectrum of Digitization: Connected Packaging & Sustainability (2nd November.) Each will address how these issues are impacting on current Smart Packaging development and use.
In November there will be an special emphasis on where Smart Packaging is making a positive contribution to more Sustainable solutions and contributing to reducing waste, better food safety and security, as well as improving ways to achieve a truly Circular Economy for plastics.
Both events already boast a strong line up of leading Smart Packaging product and service providers. These include Aptar CSP, Cambridge Design Partnership, Digimarc, Dimaco, Scantrust, Systech, Talkin' Things, Tapwow, and Wiliott. Several other leading active and intelligent packaging technology providers are set to join shortly and a provisional agenda for September will be published on line soon. As usual this will be a 'real time' agenda and updated as speakers confirm.
Setting out the rationale for the two Congresses, Eef de Ferrante, managing director of AIPIA explained, "We consulted with our Advisory Board and other leading members who are developing or using the technologies and these topics came out as clear areas of primary interest. The pandemic has highlighted many 'pain points' in supply chain management, not least to do with distributing PPE and now vaccines. How to harness the full potential of Connected Packaging using digital solutions and making it work in a Sustainable environment is a challenge which many on both sides of the AIPIA community – developers and users – are keen to address. As usual with AIPIA, we aims to go beyond explaining the tech to understanding its impact and how best to apply it commercially."    
Real 'use cases' will be featured to illustrate how Smart Packaging is benefiting food, beverage, cosmetics and pharmaceutical markets already. They are an opportunity to listen to and learn from many of the leading exponents of Smart Packaging solutions, as well as network with them and Brand Owners in Discussion Rooms. AIPIA is using a 'user friendly' virtual meeting platforms to deliver value and an effective meeting environment for everyone.
While the Association looks forward to getting back to Person-to-Person in 2022 the pace of developments in Smart Packaging continues to accelerate continuously. So these two virtual opportunities for 2021 should not be missed!
I