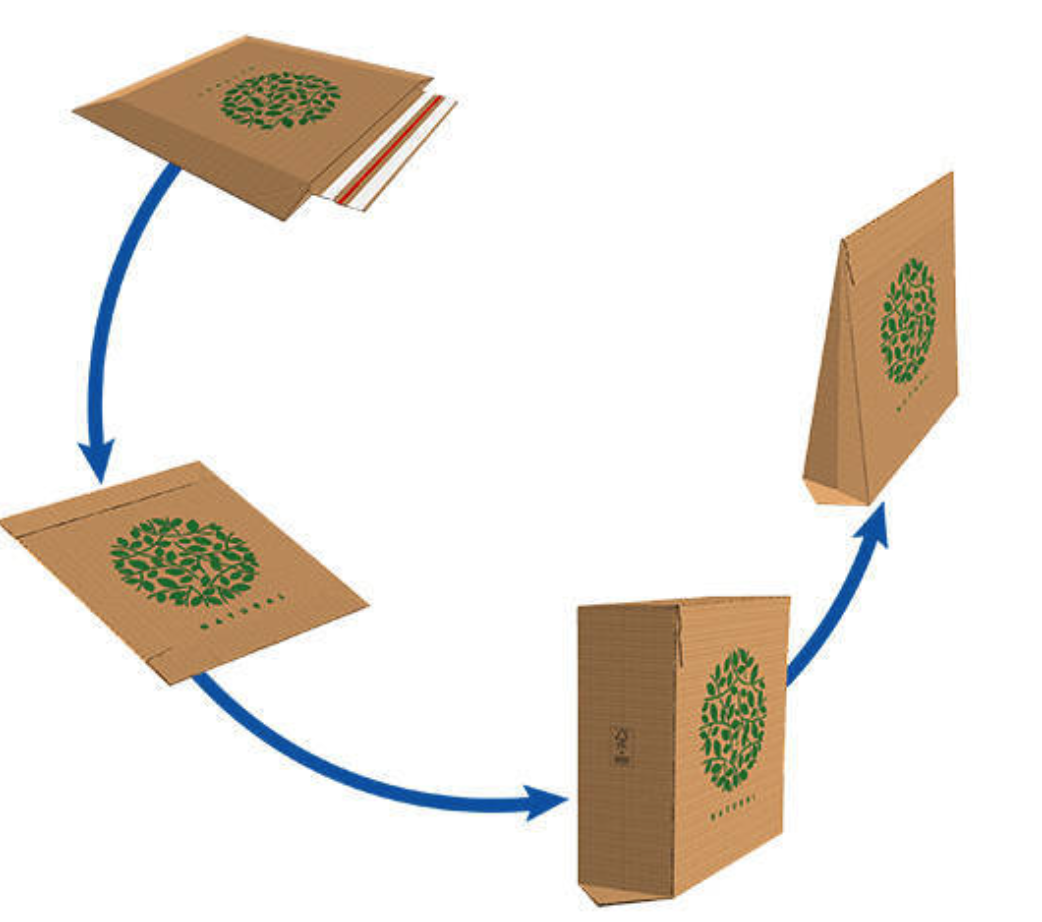 The versatile THIMM Shipping Bag ensures the safe transportation of your goods and can be used for a wide-ranging product portfolio. The shipping packaging has a size-adjustable design which means it is not only suitable for clothing, but also for other products such as books, toys, or electronics. An integrated self-adhesive strip completely seals the shipping envelope making it quick and easy to remove the goods. The shipping bag is as robust and sturdy as a traditional shipping box. The shipping bag is also cost-optimized as it can be adjusted individually to the product.     
Design features of the shipping bag
A wide range of shipping options: Thanks to the multi-purpose packaging design, the shipping bag can be used as a flat-pack, rectangular, or pouch-shaped shipping unit and is suitable for a wide range of products. This is because the size of the shipping bag can be adjusted to the product to be shipped.   
Secure transportation of your goods: The use of high-quality corrugated cardboard means your products are securely protected against external impacts. The shipping bag can also be reused several times and is therefore ideal for shipping returned goods securely. 
More cost-effective than the standard: Compared to traditional shipping boxes, the "THIMM Shipping Bag" occupies less space on the pallet. This leads to improved pallet utilization and also saves unnecessary costs.  
Customized design options: The printing opens up countless design possibilities for you to make your shipping bag unique.
The shipping bag with a focus on sustainability
The shipping bag is made from corrugated cardboard and is therefore fully recyclable. It is disposed of with wastepaper which means it remains in the ecologically valuable raw materials cycle.
Furthermore, only recycled paper is used to produce it. This paper is certified by the Forest Stewardship Council (FSC) and originates from responsibly managed forests. 
No fresh fibre paper .
100% recycled paper according to FSC .
100% recyclable in the wastepaper cycle.
Thimm The Highpack Group
Laura Bruder
+495551703840