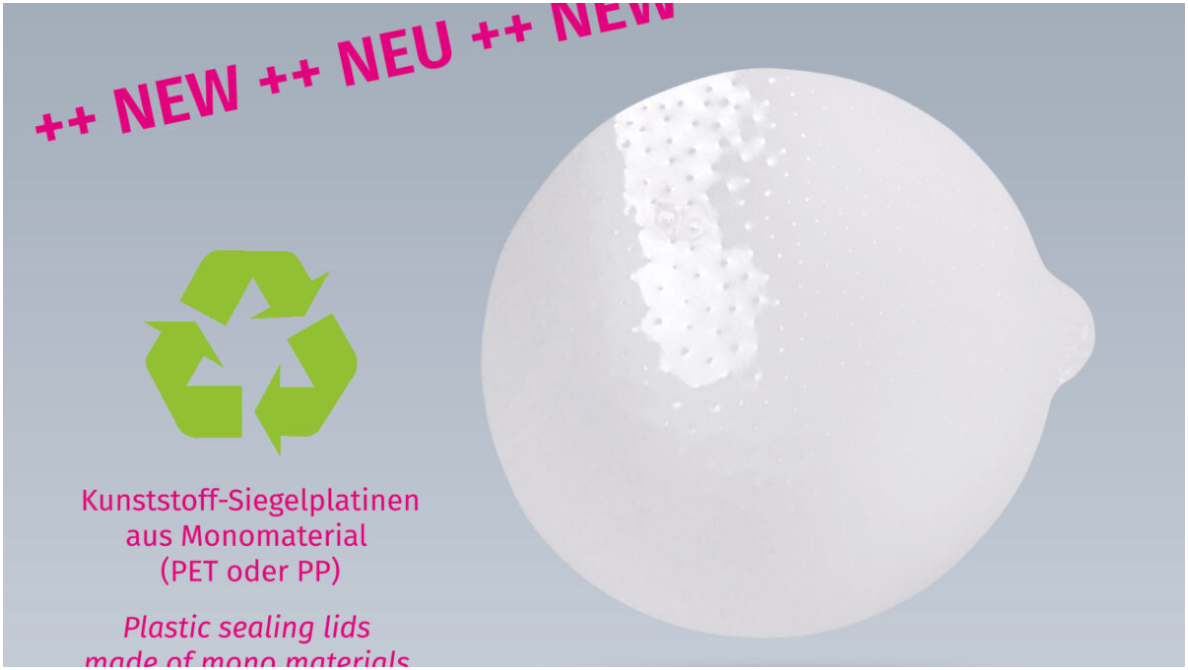 Aditya Panwar
Product innovation: Mono sealing films for optimum recyclability
For the company's anniversary, the company is also presenting a new sealing material that - in line with the Packaging Act - focuses on recycling instead of disposal. While conventional sealing materials usually consist of composite materials that cannot be broken down into their components on an industrial scale and are therefore difficult to recycle, BALLERSTAEDT has developed the unmixed plastic sealing films BaCo Sealfilm Mono-PET and BaCo Sealfilm Mono-PP.
The mono-films combine excellent product protection thanks to the barrier against oxygen and water vapor with optimal recyclability: Both sealing films are made of single-material plastic (PET or PP) and can therefore be passed on separately or together with the container in the respective recycling stream. The monofoils are suitable for sealing products in all sectors.
Sealing blanks made of pure plastic combine excellent product protection with optimal recyclability.
Reliable water vapor and oxygen barrier with the lowest possible use of resources

Additional barrier through metallization (without affecting recyclability)

Sealing against PET or PP

fed separately or together with the container to the respective recycling stream

Good processability on heat-sealing machines thanks to the balanced combination of the individual substrates
BALLERSTAEDT & CO. OHG
sales@ballerstaedt.de
+49 (0) 7222 95 15