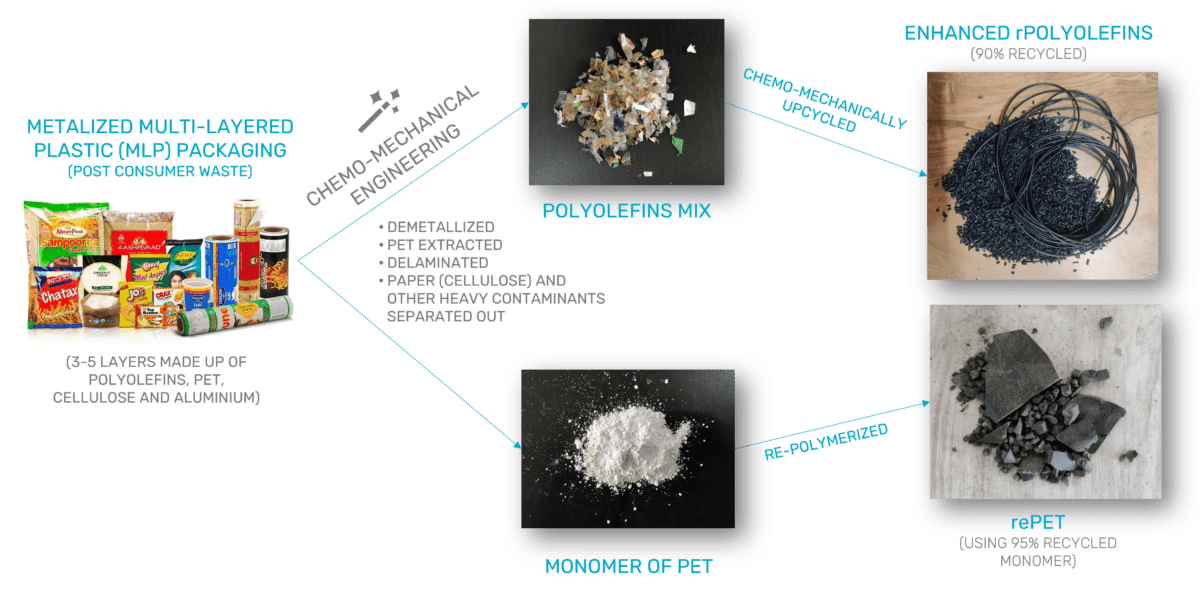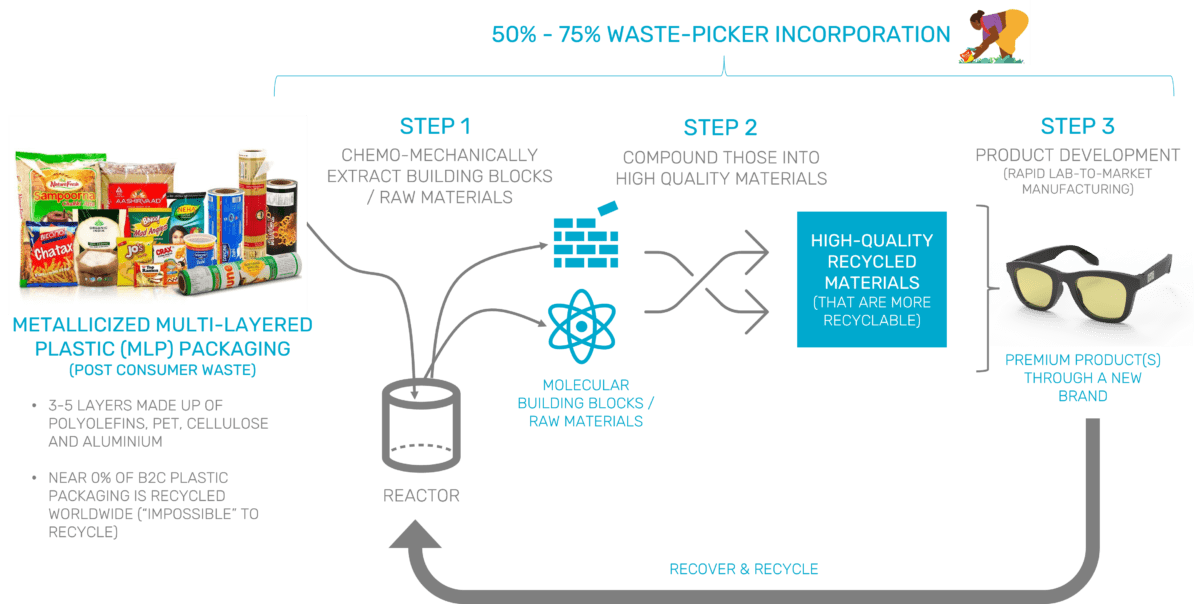 As of 2022, we produce approximately 400 million tons of plastic waste every year globally. Of this colossal amount, 40% is contributed by packaging.[1] It is also estimated that 17 to 20% of all plastic packaging is multilayer packaging.[2]
Multilayer packaging (MLP) materials cannot be recycled using traditional plastic recycling systems and technologies, like mechanical recycling, owing to the chemical incompatibility of the different layers.
MLP can have several thin sheets of materials like aluminum, plastic, and paper that are laminated together and are very difficult to separate. Still, MLP is a preferred material in the food industry, as it protects food products and hence giving it a longer shelf life.
An array of fast-moving consumer goods and products employ MLP as their preferred wrapping. These include shampoo sachets, biscuit packs, chocolate wraps and chips packets.
Since MLP is hard to recycle, it is either conventionally:
Used for Energy Recovery - A variety of processes, including incineration, combustion, gasification, pyrolization, anaerobic digestion and landfill gas recovery can be undertaken to generate heat, electricity or fuel (oil).
Used in Road Construction or Cement Kilns as AFR.
Most MLP is still landfilled.
To combat the issues presented by plastic pollution, technologically advanced methods of treatment of non-recyclable post -consumer packaging must be developed.
With the same mission statement, Ashaya launched WITHOUT.
Their process works on post-consumer metalized multi-layered plastic packaging (MLP) and focuses on material extraction to chemo-mechanically engineer, upcycle and re-polymerize enhanced r-polyolefins and rPETs.
WITHOUT is world's first recycled sunglasses made from packets of chips.
The process can handle almost all types of contaminants and almost all types of plastic waste without significantly impacting final product. This includes not only metalized MLP, but also other types of plastics and flexible packaging including TetraPak, coloured PET bottles, polycotton textiles, hair, dust, tissue-paper and metalized paper plates.
Their long-term goal is to monetize waste to sustain impact.