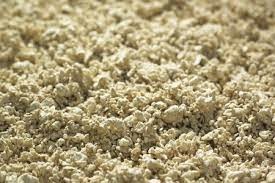 Chemical and mechanical pulping are two different processes used in the papermaking industry to convert raw wood materials into pulp, which is then used to produce paper and various paper products. Each process has its own characteristics, advantages, and disadvantages.
1. Mechanical Pulping:
Mechanical pulping involves physically breaking down the wood fibers using mechanical means like grinding and refining. There are two main types of mechanical pulping:
•    Stone Groundwood (SGW) Pulping: In this process, whole wood logs are pressed against rotating grindstones, which mechanically break down the wood fibers into pulp. The resulting pulp has relatively long fibers but also contains a significant amount of lignin (a natural polymer in wood that provides structural support).
•    Thermo-Mechanical Pulping (TMP): In TMP, wood chips are subjected to both mechanical refining and heat treatment. This softens the lignin and makes it easier to separate the fibers. The resulting pulp has shorter fibers than SGW pulp and lower lignin content.
Advantages of Mechanical Pulping:
•    High yield: Mechanical pulping processes tend to have higher pulp yields, meaning more pulp is produced from the same amount of wood.
•    Cost-effective: Mechanical pulping requires less chemical input, making it a cost-effective method.
•    Retains strength: Mechanical pulps retain more of the original strength of the wood fibers.
Disadvantages of Mechanical Pulping:
•    Higher lignin content: The resulting pulp has higher lignin content, which can lead to yellowing of paper over time and reduced paper longevity.
•    Energy-intensive: The mechanical pulping process requires a lot of energy, which can increase environmental impact.
•    Lower paper quality: Mechanical pulp fibers are shorter and have lower bonding properties, resulting in lower-quality paper compared to chemical pulp.
2. Chemical Pulping:
Chemical pulping involves using chemicals to dissolve or separate the lignin from the wood fibers. There are two main types of chemical pulping:
•    Kraft Pulping: This process uses a mixture of chemicals, primarily sodium hydroxide (NaOH) and sodium sulfide (Na2S), to break down lignin and separate the fibers. The resulting pulp is known as "kraft pulp" and is commonly used for a wide range of paper products.
•    Sulfite Pulping: In sulfite pulping, sulfurous acid or its salts are used to break down lignin. This process results in "sulfite pulp," which is often used for specialty papers.
Advantages of Chemical Pulping:
•    Higher paper quality: Chemical pulping produces higher-quality paper with better color, strength, and durability due to the removal of lignin. The lower lignin content results in less yellowing over time.
•    Versatility: The resulting pulp can be used for a wide range of paper products.
Disadvantages of Chemical Pulping:
•    Lower yield: Chemical pulping processes generally have lower pulp yields compared to mechanical pulping.
•    Higher chemical usage: Chemical pulping requires the use of chemicals like sodium hydroxide and sodium sulfide, which can have environmental implications.
•    Higher cost: Chemical pulping processes tend to be more expensive due to the costs associated with chemicals.
In practice, a combination of both mechanical and chemical pulping methods is often used to optimize the balance between yield, quality, and cost in paper production.