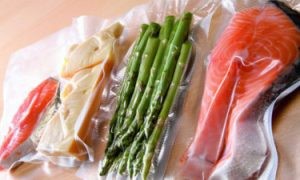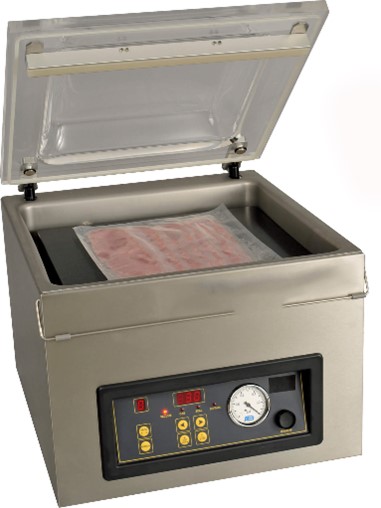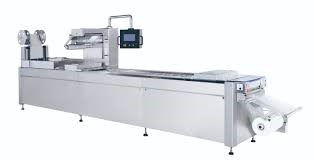 ALL ABOUT VACUUM PACKAGING
What is Vacuum Packaging?
Any packaging that can be sealed in an airtight manner by removing all the air from the inside package.
Why is Vacuum Packaging used?
Vacuum packaging is especially used to package food in order to prevent oxidation and thus spoilage and can extend the shelf and storage life of the product. Another benefit of vacuum packaging is the reduced volume as compared to rigid airtight containers.
Eliminates oxidation, dehydration, and rancidification
Prevents freezer burn
Helps maintain the natural moisture
Prevents moisture contamination
Preserves delicate oils
VACUUM PACKING MACHINES
External Bag Machines: The bag to be vacuum-sealed is attached to the machine externally. The entire process takes place outside the machine. A heat sealer is used to seal the pack which allows the seal to be opened only by cutting.
Factors affecting seal:
Bag Thickness
Bag Material
Number of Bags being sealed
Vacuum Chamber Machines: The contents and package pouch are placed inside the machine to be vacuumed and heat sealed. They could either be single-chambered or double-chambered. Automatic belt vacuum machines are the third option.
Thermoforming Vacuum Packaging Machines: Used in large production facilities and provide high customizability. These follow a Form-Fill-Seal style.
Typical Vacuum Packaging Use Cases: