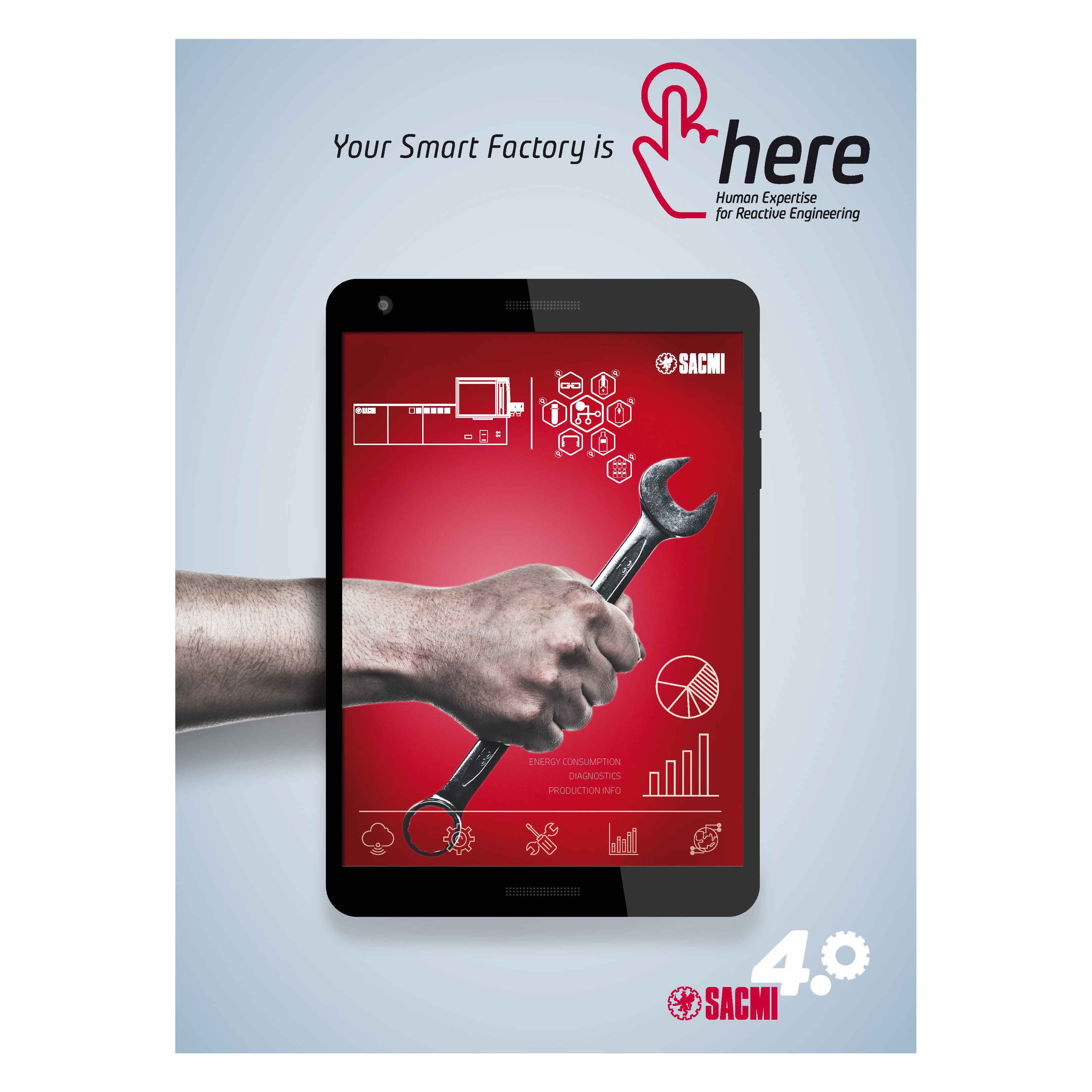 This year saw the 2000 th CCM press sold on international markets. Today's CCMs feature a full range of 4.0 systems to ensure customers maximise the return on their investment.
Sacmi has now sold more than 2,000 CCM presses worldwide. An extraordinary result, the outcome of the cutting-edge compression technology with which Sacmi has steadily gained and reinforced its technological leadership on global markets.
Over the years we've progressively added new features to the CCM range - especially as regards advanced sensors and quality control vision systems - to make this the very best closures technology on the market.
The very latest features to be incorporated in the range, in fact, played a starring role in Sacmi's presentation at the international NPE fair in Orlando, held in May. Here, the Sacmi team presented a detailed overview of such devices (sensors, operator interfaces, Sacmi H.E.R.E. line supervisor), which let customers use advanced monitoring and diagnostics functions.
Such systems mean that purchasers of a Sacmi CCM 4.0 can now get advance warning of potential problems on both the machine and multiple interconnected systems. The result? OEE (overall equipment effectiveness) is maximised at all times. These advantages combine with the well-known benefits of compression technology, acknowledged and appreciated worldwide: these range from the highly innovative extrusion process to the ability to govern and control each cavity independently, allowing for significant improvements on the quality and manufacturing efficiency fronts.
Alongside the technology, the heart of the CCM is, today, the HMI (human-machine interface). This has been designed to ensure outstanding user-friendliness and aid immediate identification and correction of potential production "drifts". The NPE audience were shown an array of simulations: in each case, whenever a potential problem arose, the machine was able to self-adjust, underscoring both the soundness and reliability of the process. Messages are clear and intuitive, thus minimising the problem of false rejects/acceptances that can be a source of energy and raw material waste.
To complete the picture, Sacmi Closures also works alongside customers to design caps and cap-bottle systems. Close consultation - which involves all system seal testing and advanced practical/aesthetic design - lets customers launch new product lines at competitive cost. This, then, is Sacmi Total Care. Providing close customer support right from the design phase, that care now aims to bring all the advantages of Industry 4.0 to the beverage cap production process. In short: an innovative platform that - thanks to smoothly integrated solutions and advanced on-machine sensors that dialogue with the supervisor - extends to the entire bottling line, making it a true pellet-to-pallet package.
Upload Press Release file: