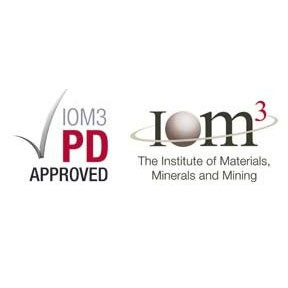 IOM3 Training Academy offers a range of industry-recognised packaging courses and qualifications. Courses are open for immediate booking.
As an IOM3 member with an interest in packaging, we're sending you information about the courses we offer in this sector which may be of interest to you or your colleagues. If you do not wish to receive emails in future about packaging training, please unsubscribe using the link at the end of this email. You can also amend your data protection preferences in your member profile at www.iom3.org/user
Level 5 Diploma in Packaging Technology
Internationally recognised as the premier degree level qualification for packaging professionals, acknowledging the high standards of knowledge and skills required in this extremely specialised industry.
Level 3 Certificate in Packaging Technology
Designed to meet the needs of everyone concerned with the packaging industry, the Certificate in Packaging covers all the major packaging functions to provide students with a sound knowledge-base upon which to build successful career development.
EQIPT Online Course
Designed to provide auditors, who do not hold a recognised primary packaging qualification, with sufficient knowledge of packaging and related processes, to enable them to apply the appropriate rigour to the packaging-manufacturing environment whilst performing an audit.
Print for Packaging
This is a technical and practical one day course with plenty of learning and methodologies to help you understand the technical terminology, quality and choice.
Packaging Specifications
This one-day course provides an insight into the right way to establish, enforce and develop packaging specifications to supply or receive the packaging you need, on time and on budget.
Packaging Testing
This one-day course helps delegates to select packaging fit for purpose - getting products to the customer safely, securely and cost-effectively. Making sure that your packaging will survive the distribution channel and deliver your product intact and in perfect condition to the consumer is a fundamental part of the job.
Alternatively we can tailor courses to suit your specific packaging requirement.