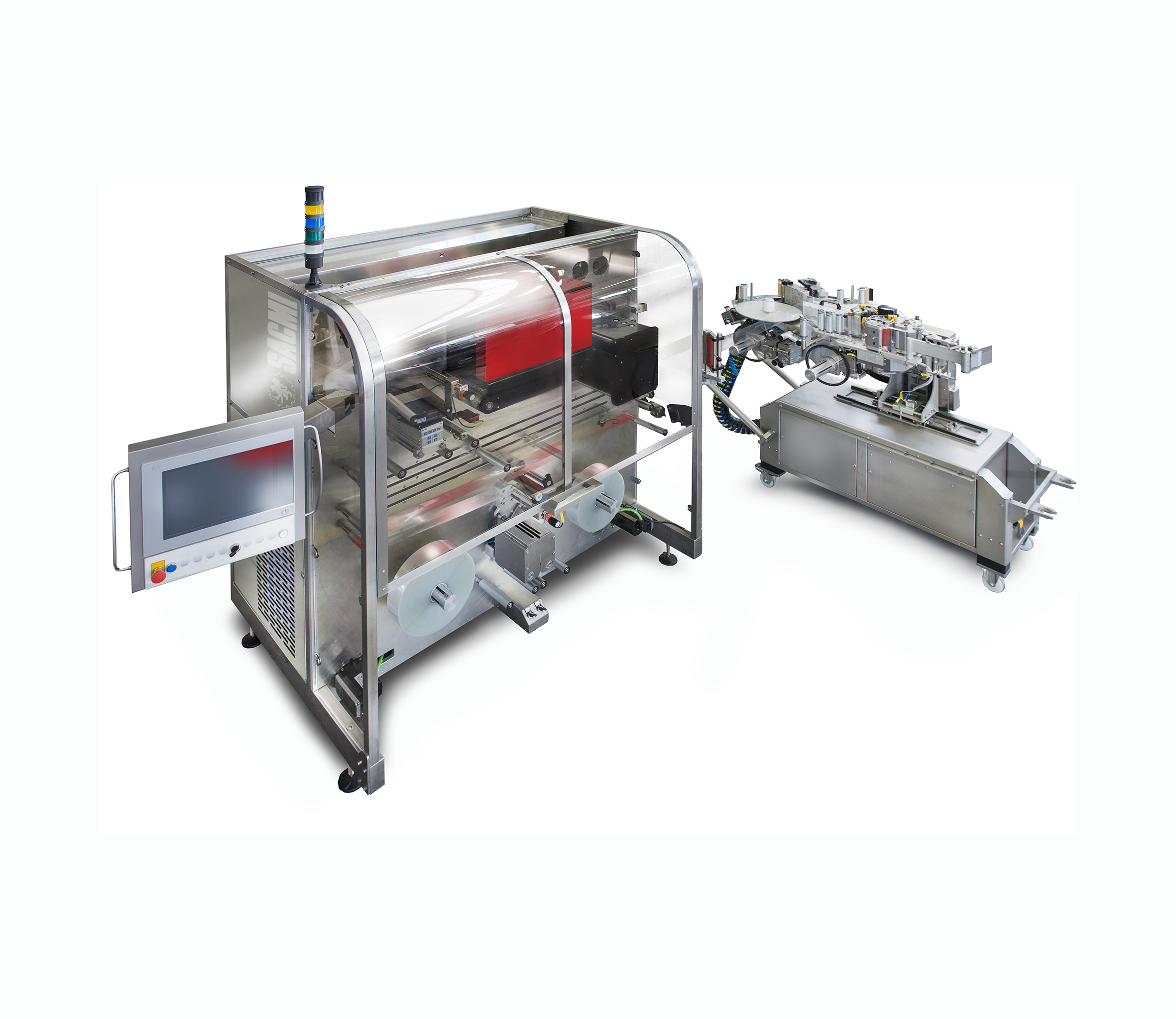 This Sacmi Verona solution lets manufacturers personalise label graphics by combining the outstanding quality typical of digital printing with high-speed, precision application. A "real time to market" solution made economical and versatile thanks to the "roll to bottle" system that lets the module work directly in-line with the labeller.
With over 2,000 systems sold worldwide, Sacmi Verona is a leading labelling technology provider, supplying solutions to the biggest players in the global beverage and packaging industries. And it's here that D-Match, the last word in digital label customization, was designed and developed.
Sacmi Verona can count on a unique combination of decades of experience with multiple labelling technologies and systems and unrivalled digital cap printing know-how (acquired through the development of the successful COLORA CAP). The outcome? The company has now developed a new digital label printing module which aims to offer the market a versatile, economical solution that maximises personalisation while ensuring high digital print quality, high speed and lower logistics and reel storage costs.
'Roll to bottle' in-line digital printing is no mere slogan: it defines an ultra- performing solution designed to work directly in-line with the labeller (self- adhesive PSL labeller). On-label digital print quality is guaranteed up to 720 dpi, with output rates as high as 60 metres of reel per minute. The D-Match module maximises graphic design opportunities by providing up to 7 colours (CMYK plus 3 spot colours); it also incorporates the label drying system and the film aligning device at the labeller infeed. Completing the picture is the automatic reel splice system, which eliminates any downtimes or interruptions to production.
Agile customization (with logo, codes and just about anything else) of pre- printed labels - without the inconvenience of having to install complex machines designed to print directly on the bottle - provides yet another Sacmi D-Match plus- point. A clear-cut choice (also with respect to alternative technologies based on roll-to-roll systems), then, that lets potential customers explore all the opportunities of 'digital customization' immediately - via an easy, affordable investment - on existing plants too. And because the module works directly on the label, there's the added advantage of being able to operate independently of bottle shape.
Further features include the compact design, incorporated neatly within the labeller footprint, and the bypass system which can be used to apply, as necessary, pre-printed but not-to-be-customized labels. These features round off a solution designed not just to maximise the customer's brand and product enhancement opportunities but also, compared to alternative solutions, to optimise logistics and process costs. With Sacmi D-Match, in fact, digital customization of label parts occurs directly on the labelling station, without any need for further processing cycles... with all the precision and quality one expects from Sacmi Verona.
Upload Press Release file: