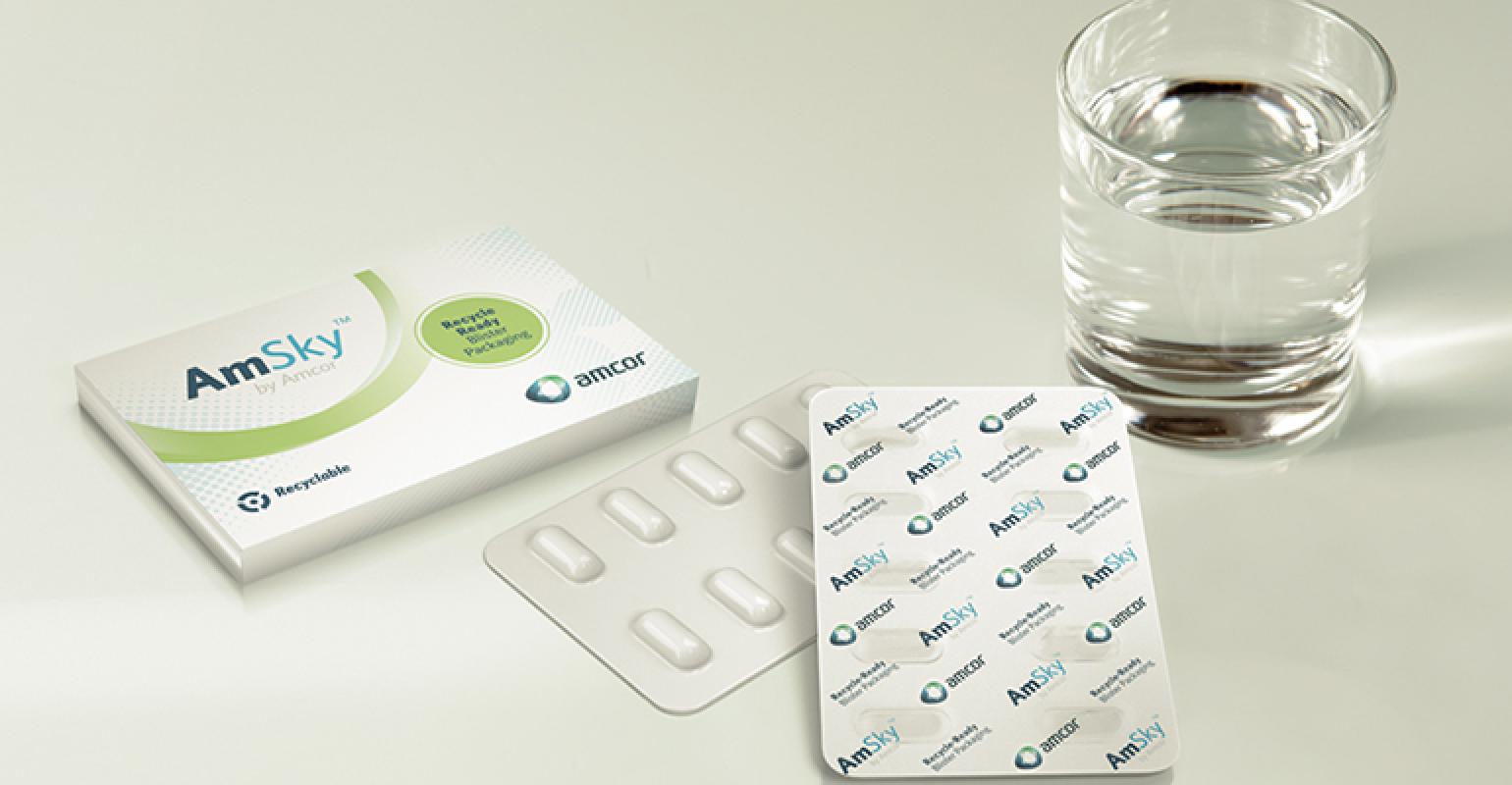 Komal Sharma
Building on its recent track record of breakthrough innovations to deliver recyclable packaging, Amcor is today announcing customer trials of the world's first recyclable* Polyethylene-based thermoform blister packaging. The new packaging is designed to meet the stringent requirements of highly specialized and regulated pharmaceutical packaging and creates a more sustainable alternative for the most in-demand healthcare packaging type. This innovation also benefits from up to 70% reduction in its carbon footprint, when compared to packaging alternatives on the market today.**
AmSky™ eliminates PVC (PolyVinyl Chloride) from the packaging by using a Polyethylene (PE) thermoform blister and lidding film. PVC can make packaging recycling more difficult or contaminate other materials if consumers attempt to recycle it. By removing PVC – whilst retaining all the benefits of pre-existing blister packaging – Amcor has created a new, recyclable solution that benefits the entire recycling process.
Amcor is currently working with several leading pharmaceutical companies to bring AmSky™ to market globally. The company expects AmSky™ to be available in the healthcare market by the second half of 2022.
The recyclability of the material was verified by cyclos-HTP, an organization based in Aachen, Germany, that provides independent assessment and certification of such environmental claims. The carbon footprint reduction is based on an Asset life-cycle assessment of a standard PVC blister with aluminum foil lidding compared with Amcor's AmSky PE blister and lidding film. The Asset tool is certified by the Carbon Trust.