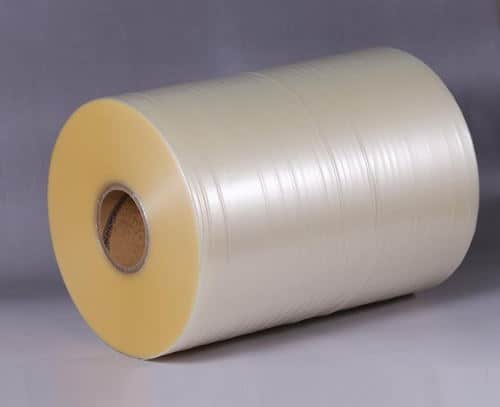 INFHIDRO offers a wide range of water soluble foils under the name Hidropack® formulated to meet the specific needs of the industrial packaging sector.

Hidropack® water soluble foil is formulated using a modified polyvinyl alcohol (PVA) compound to withstand any contact with cold water and dissolve completely in hot water over 60°C (140°F).

Hidropack® is biodegradable in water, compostable (DIN CERTCO) in industrial composting facilities and recyclable with materials that have the same characteristics.

Hidropack® water-soluble film can be transparent or colored, and is available in different sizes and thicknesses. Unlike other biodegradable materials, Hidropack® does not degrade during storage
INFHIDRO's water soluble films are made of Polyynyl Alcohol, also known as PVOH, PVA, or PVAL, which is a synthetic polymer that is soluble in water. PVA can be injected, welded, printed or thermoformed. It is widely used for packaging in mono-dose/capsule/packs format different concentrated chemicals such as dyes, cleaning products, laundry detergents, septic tank activators, agrochemicals, among others.
INFHIDRO's water soluble films completely dissolve once in contact with water without leaving any harmful residues, they are 100% biodegradable and totally safe to environment. Therefore, more and more industries/sectors are using INFHIDRO's water soluble film since it helps them to reduce their environmental footprints.
INFHIDRO's water soluble films are
1) water soluble,
2) excellent oxygen and aroma barrier,
3) biodegradable,
4) heat sealable,
5) non-toxic,
6) solvent, oil and grease resistant,
7) anti-static,
8) light in weight,
9) optimum tensile strength and flexibility,
10) easy to convert in primary packaging machines.
INFHIDRO's water soluble films completely dissolve once in contact with water and naturally break down into water / carbon dioxide when consumed by bacterial microorganism. A large variety of naturally occurring microorganisms have been proven to degrade PVA without leaving any harmful residue.