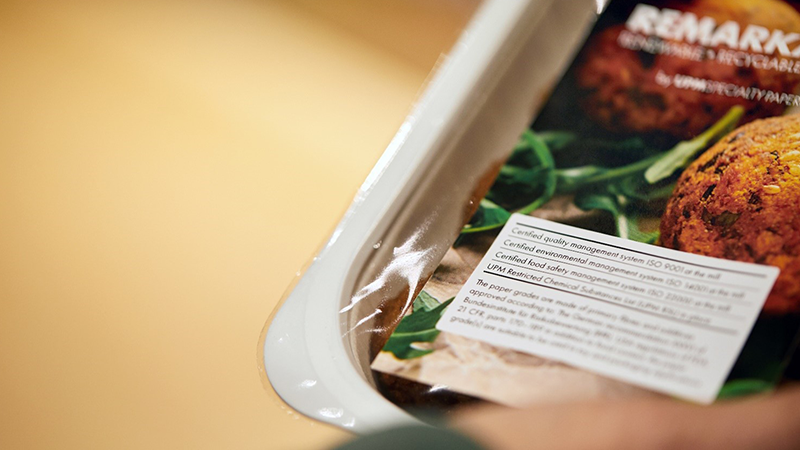 Komal Sharma
A wide range of UPM Specialty Papers' label papers have been certified as industrially and home compostable, helping brand owners and label converters meet their target of prioritizing materials with a sustainable end of life.
he preferred end of life for any paper is to be recycled as fibres. However, compostability is an area that sets fibre-based and fossil-based materials apart. While it is estimated that fossil-based materials take hundreds of years to decompose, the industrial compostability standard requires that material disintegrates into soil in less than 12 weeks.
The compostability certification ensures that the labelling materials, given the right conditions, break down into compost suitable for plant growth.
"Compostability certification also sets the bar high for ensuring the non-ecotoxicity of the material. Therefore, the certification affirms our commitment to product safety and approach to sustainable product design," states Susanna Hyrkäs, Senior Manager, Sustainability, UPM Specialty Papers.
UPM has set ambitious responsibility targets for 2030, such as promoting a circular economy and sustainable product design. Recyclability and compostability are part of the solution by ensuring a sustainable product end of life.