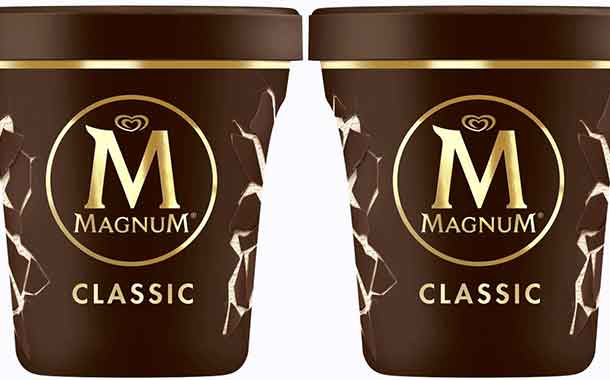 The move forms part of Unilever's wider global commitment to ensure that at least 25% of its plastic packaging comes from post-consumer recycled content by 2025. The firm has collaborated with chemicals company Sabic to create the tubs.
"Pleasure seekers can now indulge in signature Magnum luxury with the knowledge that they can play a positive role in reducing the impact of plastics on the environment," said Julien Barraux, vice president Magnum.
"We are proud to be one of the world's first food brands to pioneer this ground-breaking technology." 
Last year, Unilever formed a partnership with Ioniqa and Indorama Ventures to trial a new technology that converts PET plastic waste back into food-grade plastic packaging. The technology can turn coloured PET plastics into transparent virgin-grade material.