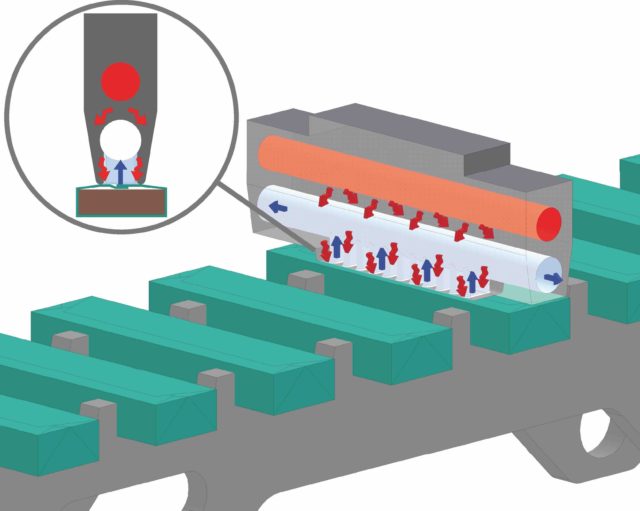 Grania Jain
The company explained to Confectionery Production that its latest process has been designed with environmental benefits that have been designed to make manufacturing processes more stable.
Development of its new system follows a recent European study on consumer preferences for packaging carried out in March 2020 revealed that almost 70 percent of respondents were actively trying to reduce their use of plastic packaging (Two Sides: "The Packaging Report 2020").
Particularly in the market for flexible packaging, for example the primary packaging of products offered to the end consumer in retail outlets, sustainable and recyclable packaging is becoming increasingly important. This has led to interest among brand owners, and thus among players in the packaging industry, to switch to sustainable materials such as recyclable mono-materials and to packaging processes that have been designed precisely for these materials.
This is a switch that is challenging to implement, especially in the packaging of chocolate products. Two traditional methods of effectively packaging sweets are outlined below.
A variety of bars are packaged using composite materials, such as a base of plastic or paper in combination with an aluminium layer. The products can therefore be easily packaged by fold wrapping and do not require any additional securing of the packaging by sealing or glue.
However, packaging materials made of composite materials are not recyclable and are therefore not sustainable in view of market developments. It therefore makes sense to switch to the use of recyclable mono-materials for packaging processes. However, these materials have poor dead-fold properties, i.e. the packaging must be closed and fixed after folding by sealing or with the aid of glue so that it cannot open again.
For well-known brand products, a second packaging variant is traditionally used: a combination of two packaging materials – aluminium paper laminate and plastic packaging. This first "packaging layer", the inner wrap of aluminium paper laminate, is required as a barrier to protect the sensitive chocolate products during the actual packaging process.
When closing the outer wrap using contact sealing technology, the chocolate could otherwise be damaged by the heat that is generated or by the sealing tools used. As an alternative to this process, packaging has been glued with hot melt. The packaging specialists at Theegarten-Pactec have now developed a technology called "suction supported sealing", which offers numerous advantages over these conventional processes.