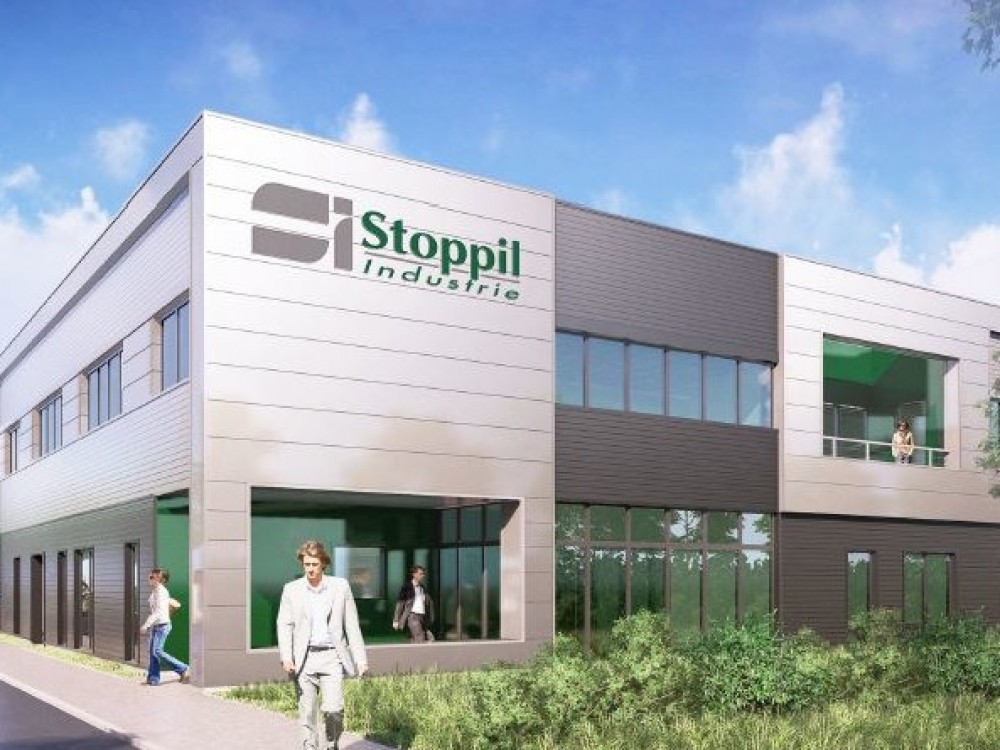 We had been waiting for it for several months, it is finally here, erected on the site which will soon host a brand new building: the sign announcing the start of work on the new Stoppil premises!
Established since 1988 in Chanteloup-en-Brie in Seine et Marne, the company will take possession of its new building in September 2021. We remain faithful to this town since we are moving a few hundred meters, to the new business area of Clos du Chêne. Sector IV of Marne la Vallée where we are located has an ideal geographical location barely 30 kilometers from Paris: the RER A line, the A4 motorway, the TGV station, as well as the proximity to Roissy airport. -Charles de Gaulle. We had no reason to go anywhere else! 
These modern and much more spacious premises will allow us to support our development. We also take the opportunity to invest in new machines. " We've been cramped for too long, we need space for better efficiency in our production processes. We will finally be able to welcome our customers in the best conditions, in a place that reflects dynanism. of the company "specifies Stéphane Chiry, co-director of Stoppil.