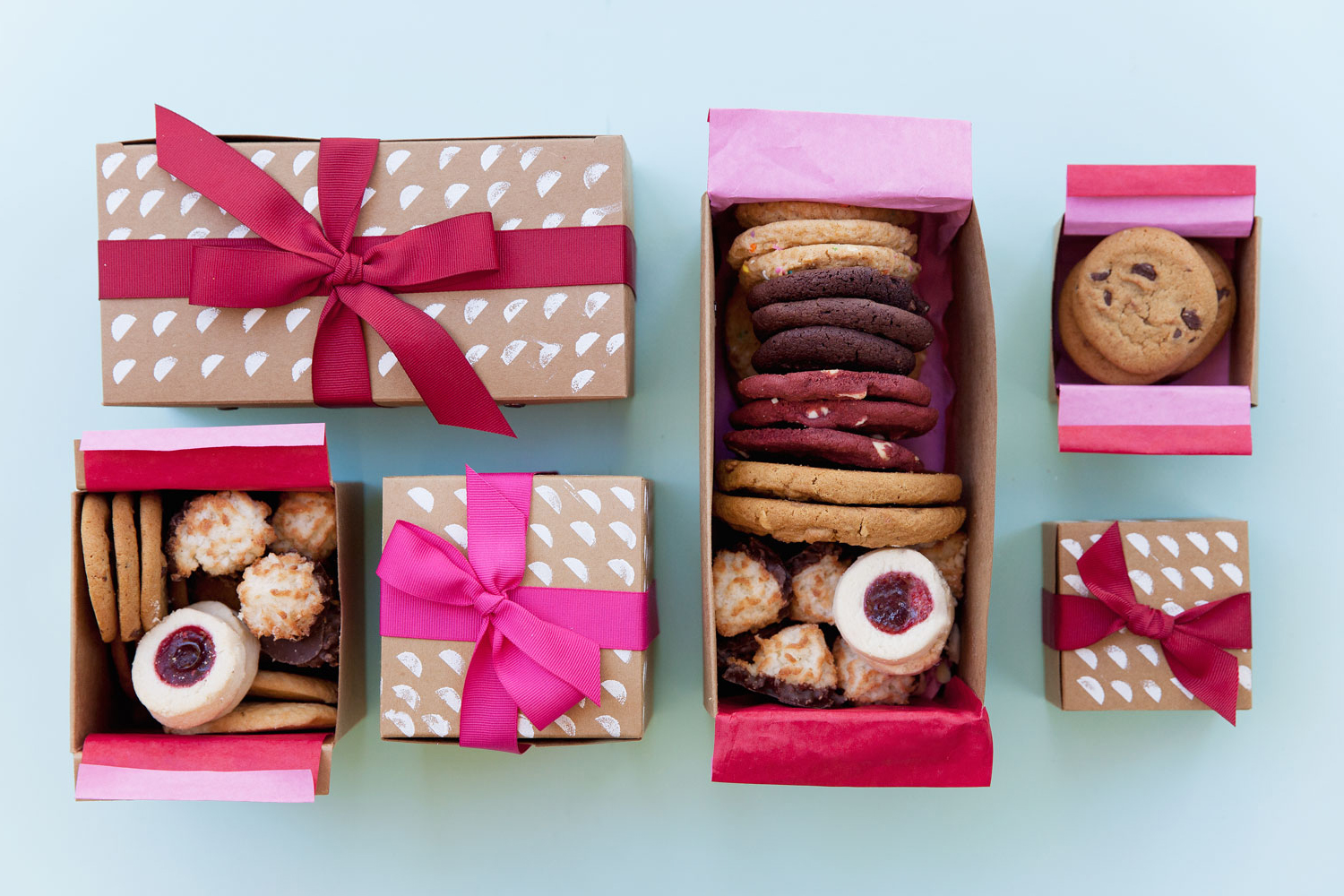 In fact, everyone loves cookies, and they like it more when someone delivers them to their doorstep. But do you know how to pack and send cookies, so they arrive fresh and intact?
Top cookie lovers are privy to the secret behind proper cookie shipping. If you want to turn your single cookie packaging into something epic, then stay here and get squeeze few tips and suggestions for getting your cookies to their final destination in a single cookie pack.
Shipping cookies made simple: But how? Let's check!
There Are Three Golden Rules Of Shipping Cookies!
Keep them safe from any harm during transit_ Certain types of cookies transit better than others – think twice about shipping cookies that are thin and crispy, or that has a decadent filling. Deliver cookies and bar cookies ship well with the best way of alluring designed cookie boxes the UK, as do cookies that contain dry fruits or some jelly beans as well.
Preserve freshness and maintain cookies' crunch yummiest for a long period.
How To Pack Cookies For Shipping Purpose?
Aforementioned three golden rules, just keep them in mind, and follow below-mentioned simple steps, and you will be approaching cookie packaging for UK shipping perfection in no time.
Check single cookies thoroughly before packing.
Packaging boxes of cookie types; separately so crunchy stays crunchy, and soft cookies keep their mist to themselves. So, preserving crunch or moisture of cookies, just wrap bar cookies exclusively in plastic wrap or wadded tissue papers.
Set cookies in a sturdy and airtight packaging box, and avoid turning over stuff in it.
Always allow your cookies to cool in room temperature before packing them. Shipping hot cookies will cause compression in the boxes, which can damage the texture of the cookies or design.
Use plastic wrap over each cookie. For some more protection against outer disasters. Individually wrap cookies and double wrap them back to back.
On the bottom of the shipping box; put a bubbled wrap or wadded tissue paper, then line the package with parchment paper or cellphone, leaving enough to tuck over the top once the cookie packaging box is completely packed.
Always utilize an airtight package for packing or shipping the cookies. Even more, must use line the bottom of the container with a cushioning and sturdy materials, such as;
_ Bubble Wrap
_ Kraft Paper
_ Wadded Tissue Paper
_ Corrugated Cardstock
_ Rigid Cardboard
Allow your filled packaging box inside a heavy-duty cardboard shipping box that is large and sturdy enough to allow a (two to three) inch cushion between the inner and the outer custom cookie packaging.
Seal the shipping box with sturdy packaging tape. Moreover, place a transiting label on the box, and you're now, you are ready to deliver those feasts on their way.
Moreover, cookies with decorative icing or with chewy, moisture textures, and dense bar cookies such as brownies peanut butter bars and blondies can travel well. As long as they have cream cheese or custard layers. And their textures only seem to improve after they have been made before a few days; specifically, in terms of macaron or pignoli shipping packaging boxes. In fact, soft frosting and icing will get smooshed in the shipping.
So, now! What left behind? Emmm ??? nothing but last not least, let your receiving hands get to know that cookies are on the way; so packaging box doesn't sit unopened for days.
Why Shipping Resources Should Be Active And Trustworthy?
As with any perishable or biodegradable materials, and speed is of the fundamental nature when it comes to shipping cookies. Try to pick up an express shipping option to get your cookies delivered as fast and as fresh as possible. 
Keep in mind, always consider trustworthy and well respected shipping resources. Which offers standardized shipping rates for small shipping boxes across the United Kingdom.
Whenever, picking up your shipping resources, bear in mind that, the time of year and where you are shipping to. Therefore, no one desire to have a package of cookies placing in a loading bay a minute longer than necessary during the lost summer months. If feasible, don't send over weekends or holidays.
Start Shipping!
Doing so will keep your cookies' transit time to the minimum. Ready to start shipping? Then begin step forward to ship now!