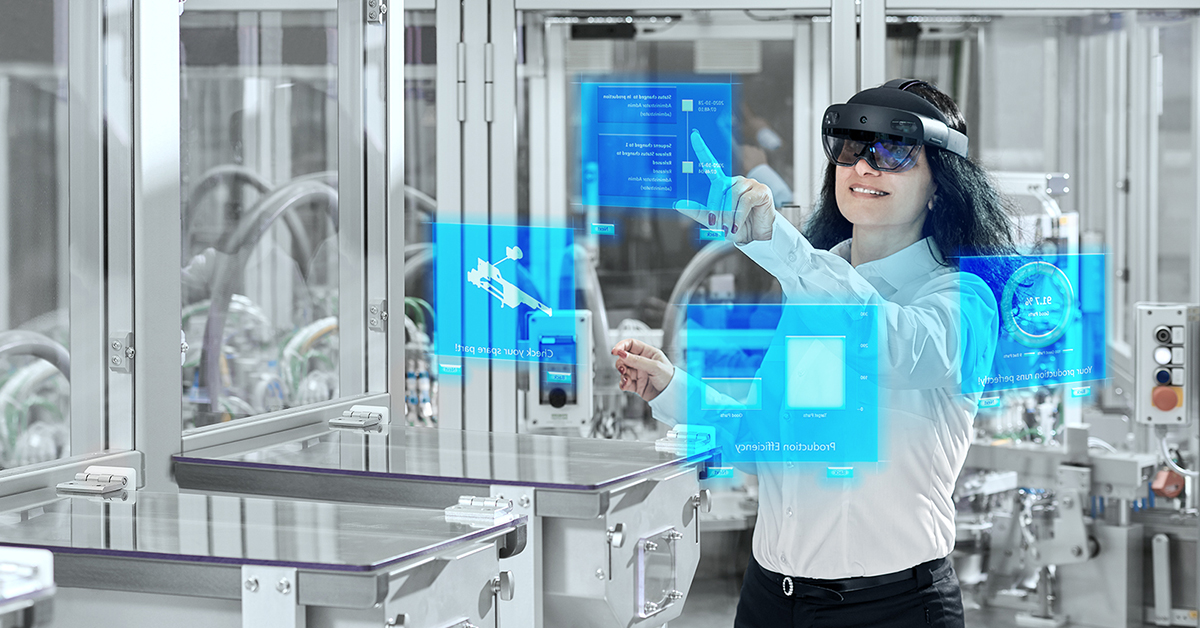 Harro Höfliger uses the potential of smart glasses in order to optimally support his customers even over long distances. For example, machine operators on site can wear such high-tech glasses, while a service specialist tracks the wearer's actions in real time from their location. 
An important area of ​​application is support with troubleshooting in production or during commissioning. "When looking for the causes of errors, smart glasses make work easier for both the machine operator and our service people," says Luise Räuchle, Product Manager Digital Solutions. "A specialist from Harro Höfliger is connected to the search live - and interacts as required, for example with information on important checkpoints or with the display of documents in the field of vision. We offer quick and professional help. " 
The principle also works the other way around: Customers can see from a distance when the Harro Höfliger experts wear smart glasses, for example during final acceptance. According to Luise Räuchle, this is not only a clear advantage in times of Corona: "There are no long travel times. At the same time, we offer the opportunity to at least feel like being there on site. "