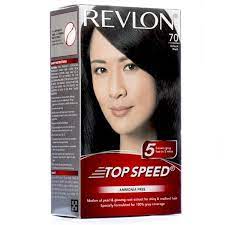 Grania Jain
In what may be seen as a reflection of the growing importance of product packaging in enhancing retail presence and customer connect, global beauty player Revlon has relaunched its product packaging with Indian models for the first time for its premium hair color brand TOP SPEED. The strategic decision comes as a move to acquire new customers in a highly competitive market.
According to the company statement, extensive research to understand the needs of today's consumers revealed that the current product packaging was not in line with the expectations of the Indian consumer.  In an effort to increase brand appeal, Revlon worked with renowned photographer Rafique Sayed – known for his artistic vision and having worked with some of the top brands in the hair color category. The new packaging went through a rigorous process of photoshoots and post-production to match global standards while retaining imagery to appeal to the Indian consumers.
TOP SPEED's new packaging also presents a QR code, which can be scanned for a more detailed understanding on product usage instructions, key features and benefits.
Commenting on the new packaging, Will Pugh, Vice President - Umesh Modi Group (Revlon) said, "Over the last three decades, Revlon TOP SPEED has gained the loyalty of millions across India. The process of research and redesigning our packaging is a testament to our commitment towards their needs."
The new packaging is expected to roll out across India during February - March 2023. The new launch will be further supported by digital and influencer campaigns.