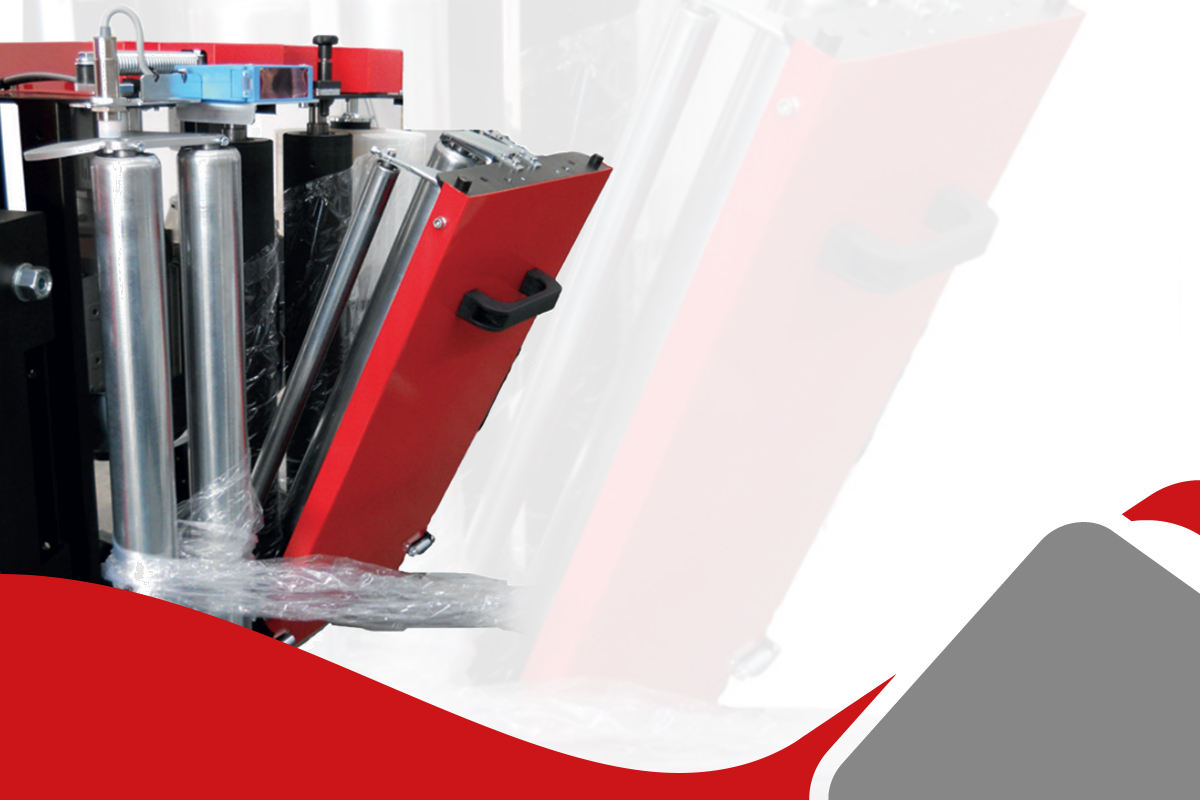 It is constantly focused on providing new solutions, taking care of every technical and performance detail. It is through the attention to detail that she has become great. Her 40 years of experience have taught her that the particular makes the difference and that optimization is the result of
small steps. Today PIERI focuses on a particularly important device, the film pre-stretch carriage: the heart of his machines.
The PIERI PEM-Duo electronic pre-stretch trolley is the device that allows to pre-stretch the stretch film used to wrap and protect the palletized product. "Pre-stretch the film" means stretch it by exploiting the elasticity of the plastic material.
The final result is a saving on the consumption of the film and a better stabilization of the load. PIERI PEM-Duo is the evolution of the pre-stretch concept, it is the trolley equipped with variable pre - stretch , settable from the touch-screen, with a very high performance pre-stretch percentage : up to 500% . Furthermore, it guarantees load stability with a variable containment force on multiple pallet levels by applying the optimal force on the product and allows the maximum possible pre-stretch to be used for each type of product.
To obtain excellent wrapping results and high performance, it is important to remember that with high elongation percentages it is necessary to carefully choose the stretch film to use. And now, how to reduce packaging costs ?
The big names in the Pet Food sector are increasingly choosing PIERI solutions synonymous with high performance and optimization
of film consumption . Taking into account a productivity of 120 pallets per hour (mean 403 200 pallets per year) with a wrapping machine PIERI cart with electronic PIERI PEM-Duo stretch you can save 28,000 kg of film per year, translating everything into economic value is save up to € 26,000 per year .
PIERI PEM-Duo is available in the whole range of PIERI wrapping machines. Start immediately to reduce your packaging costs, invest in the technology of the PIERI PEM-Duo electronic pre-stretch trolley.