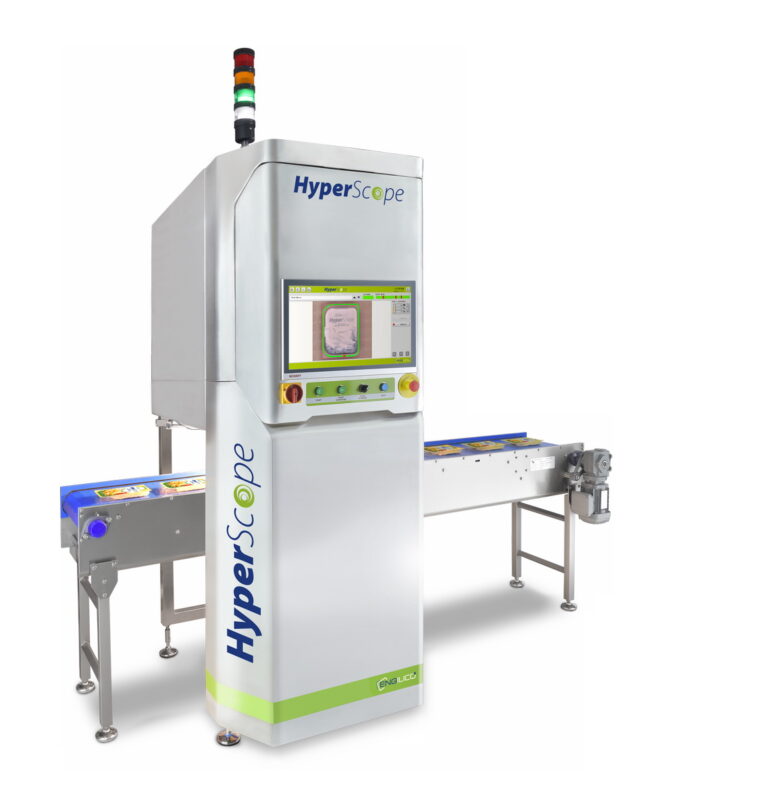 Grania Jain
Contamination in the sealing area causes important issues for food companies as it may lead to leakage and consequently reduced shelf life, health issues and even expensive recalls with potential brand damage. As such automatic detection of contaminated seals is important for both food safety and packaging automation. For standard vision systems, detection of contamination in  the sealing area is difficult if the sealing film is non-transparent or if there is not enough contrast between the contamination and the film.
Hyperspectral cameras capture information from a larger part of the electromagnetic spectrum including infrared wavelengths that penetrate through thin plastic films.  The particular strength of hyperspectral cameras is that contamination in the seal can be reliably detected with a much higher contrast than traditional vision cameras, even through printed plastic films.
"We are very excited to broaden our application scope with the new HyperScope™ solution", comments Olivier Georis, Engilico's Managing Director, "For seal inspection of flexible packages such as pouches, flow wraps and VFFS bags, Engilico already successfully marketed SealScope™, our in-line, 100% seal inspection solution using sensors on the sealing bars. But many – and often the same – food manufacturers also use rigid trays, pots and other thermoformed
packaging, and they have a similar need for seal inspection for these packaging types."
As during the current COVID19-pandemic, tradeshows and customer visits are cancelled or difiicult, Engilico now invites interested companies to book a dedicated, live meeting. Interested people can send their packaged products with -in case possible- seal defects to Engilico in Belgium. A live video-meeting can be organized to see HyperScope™ at work.