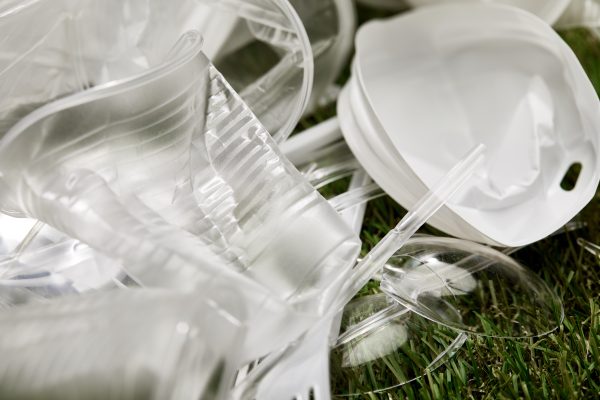 In a clarification issued on Thursday, the Ministry of Environment, Forest and Climate Change (MoEF&CC) said plastic cups and trays are used as packaging for protecting, preserving, storing, and transporting products as per the definition of plastic packaging given in the guidelines on EPR for plastic packaging, will be covered under the EPR guidelines.
The clarification comes in the wake of rising concerns and uncertainties over use of plastic cups and trays for packaging food and dairy products. The existing guidelines on both - the ban on SUP items and EPR - remained silent on the applicability of regulations. Therefore, dairy and food companies approached the MoEF&CC and Central Pollution Control Board (CPCB), the regulator, for clarity on the issue.
While some producers believe that plastic cups and trays are used only once for packaging food products, and hence they would be categorized under the SUP as defined under the provisions of SUP items. Therefore, they stopped using these items since the ban on SUP items was implemented on July 1, 2022. They phased out existing inventory and canceled future orders to avoid any regulatory actions including fines, jail, search, and seizure. A section of users, however, continued packaging food and dairy in cups and trays due to the ambiguity of the law.
The MoEF&CC defined single-use plastics as disposable plastics that are commonly used for packaging and include items intended to be used only once before they are thrown away or recycled. These include, among other items, grocery bags, food packaging, bottles, straws, container, cups, and cutlery.
According to the clarification, the producers of plastic cups and trays used as rigid plastic packaging will be registered under the EPR guidelines, in order to allow them to fulfill their Extended Producer Responsibility obligations. The government has identified 19 SUP items with low utility and high littering potential which are important steps for reducing pollution caused due to littered plastic waste in the country.
"In case, where plastic cups and trays are not used for packaging of products, as per definition of plastic packaging given in the EPR guidelines, these will be considered as single-use plastics commodities and will be covered under single-use plastic ban effective from July 1, 2022, as applicable," the MoEF&CC clarification said.
Meanwhile, the MoEF&CC has directed the Central Pollution Control Board (CPCB) to make necessary modifications in the direction issued under the applicable section of the Environment (Protection) Act, 1986 for the cases where plastic cups and trays are used as packaging and are covered under EPR guidelines. The modification will allow plastic input manufacturers to allow plastic raw material supply to producers of plastic cups and trays, for its use as rigid plastic packaging covered under EPR guidelines.
Through a notification dated August 12, 2021, the MoEF&CC had ordered a ban on identified SUP items and also prescribed minimum thickness of carrying bags with effect from July 1, 2022. To implement this order, the government amended the Plastic Waste Management (PWM) Rules, 2016, and banned the manufacture, import, stocking, distribution, sale, and use of identified SUP items including polystyrene expanded polystyrene July 1, 2022.
The list of banned products includes earbuds with plastic sticks, plastic sticks for balloons, plastic flags, candy sticks, ice-cream sticks, and polystyrene (thermocol) for decoration. Further, plates, cups, glasses, cutlery such as forks, spoons, knives, straws, trays, wrapping or packing films around sweet boxes, invitation cards, cigarette packets, plastic or PVC banners less than 100 micron, stirrers, etc. made of plastics are also banned.
The EPR guidelines, however, mandate producers to ensure plastics scrap collection to the tune of 25 percent of their volume of production in the first year of its implementation i.e. 2021-22, which will add up to 70 percent in the next financial year i.e. 2022-23 and then 100 percent by the end of the financial year 2023-24.
For plastic producers, however, the guidelines mandate them for self-recycling of collected scrap to the tune of 30-50 percent in the financial year 2024-25 which will gradually go up to 60-80 percent depending upon the variety and applications of plastics in packaging from the financial year 2027-28.
The EPR guidelines provide the framework to strengthen the circular economy of plastic packaging waste, promote the development of new alternatives to plastics and provide further next steps for moving sustainable plastic packaging by businesses. The reuse of rigid plastic packaging material has been mandated in the guidelines to reduce the use of fresh plastic material for packaging.